In
Hungary
a great many people live in medium sized
flats of 60-70 square meters
floor space. At these kind of flats it's a common phenomenon that the
kitchen and the dining-room is the same space
. The reason behind is to be able to
cook and eat in one bigger place
instead if two small holes. In this case the
dining table
is placed in the middle of the kitchen and it
usually participates in the cooking processes
as a small
kitchen-island.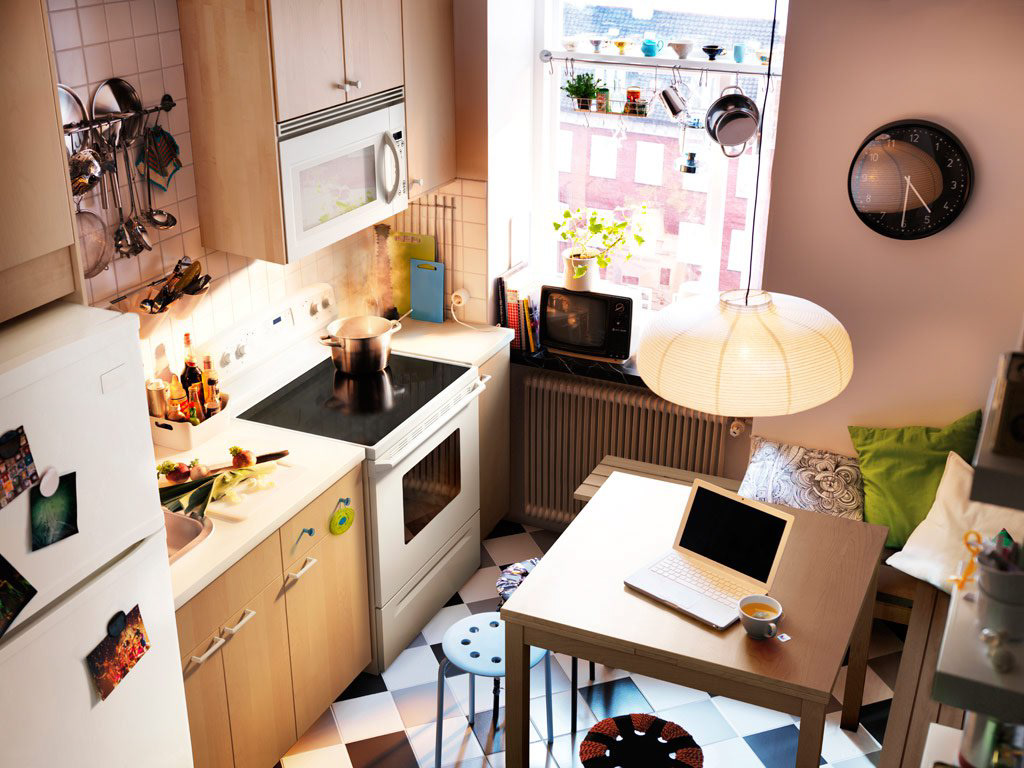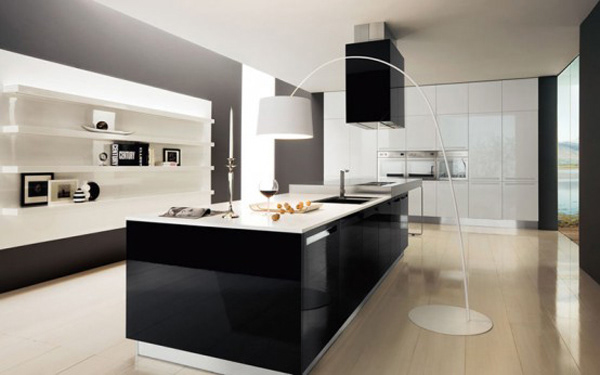 The
best feature of the kitchen-islands
is that they make more
space-effective
the kitchen: you can use more space to cook and more than one person can use the kitchen in the same time. However the islands has also a serous disadvantage:
you need a really big kitchen
and a big flat to install a kitchen-island. People with small and medium sized flats can only dream about having one.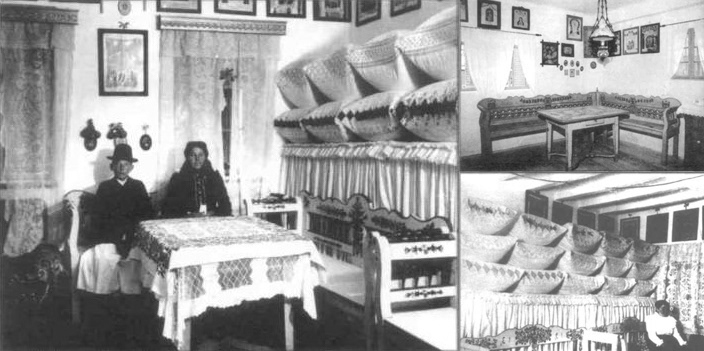 I began the search to solve this situation by
researching the Hungarian Peasants' way of thinking
about tools and creating tools in the Hungarian Culture. I Found out that the typical characteristics of the Peasants Tools is a kind of 
sanity, simplicity, and multi-functionality.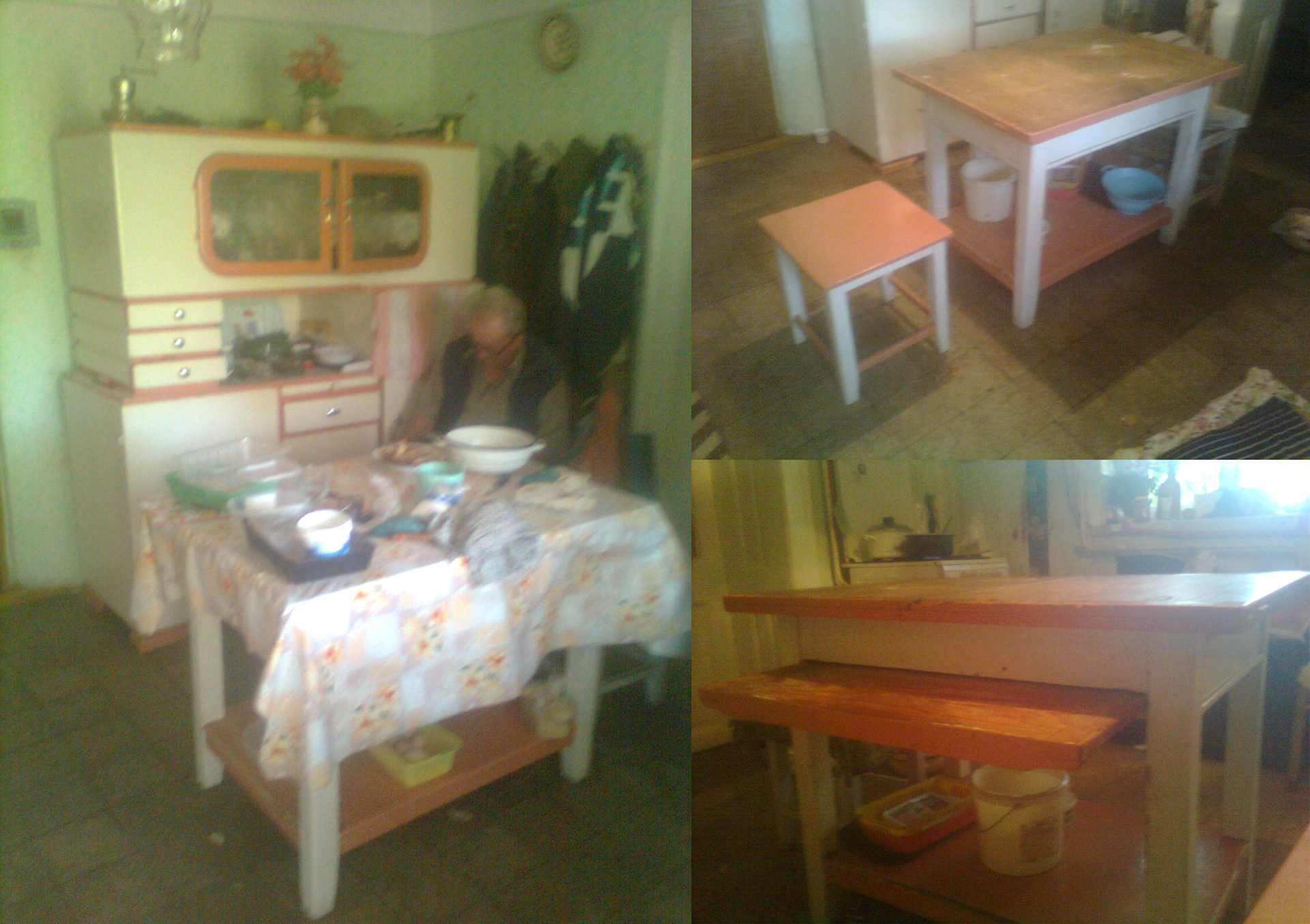 During the research
I found a very interesting table
at my grandparents – who still live the peasant way of life in a small town called Mezőtúr.
This is table is a

bourgeois originated, typically painted wood furniture type from 1930

. At that time the carpetnters produced this table to order with typical chairs with drawers called Hokedli and they sold it in set.
The most interesting feature of this table is that it is a
dining and a kitchen work table in the same time
. This means that it has kitchen functions such as a pull-out pastry board or the lower container place, however also has dining functions like extendibility.
Long story short,
to solve the problem of small flats
with merged kitchen and dining room I decided to
design a table based on its traditional Hungarian origins.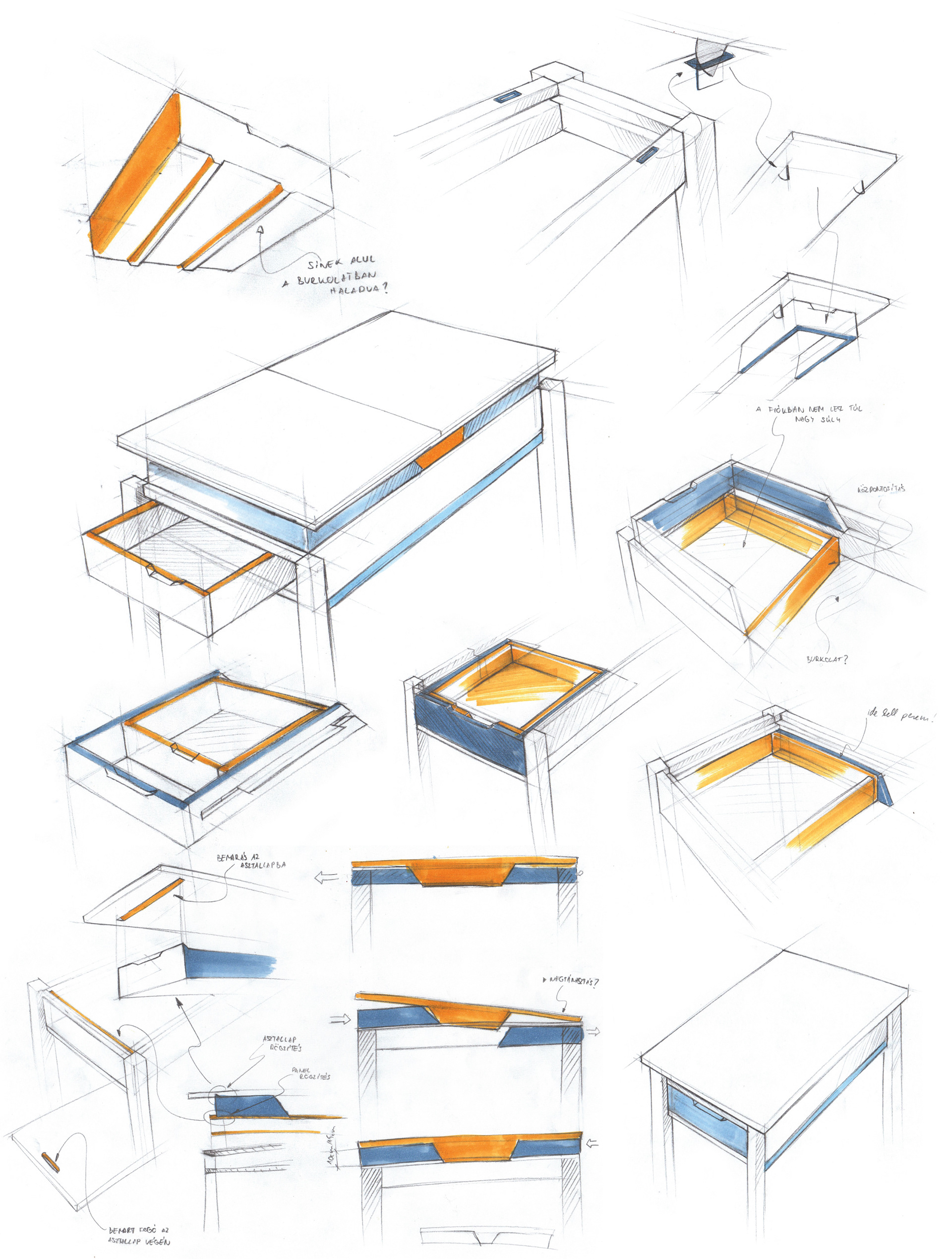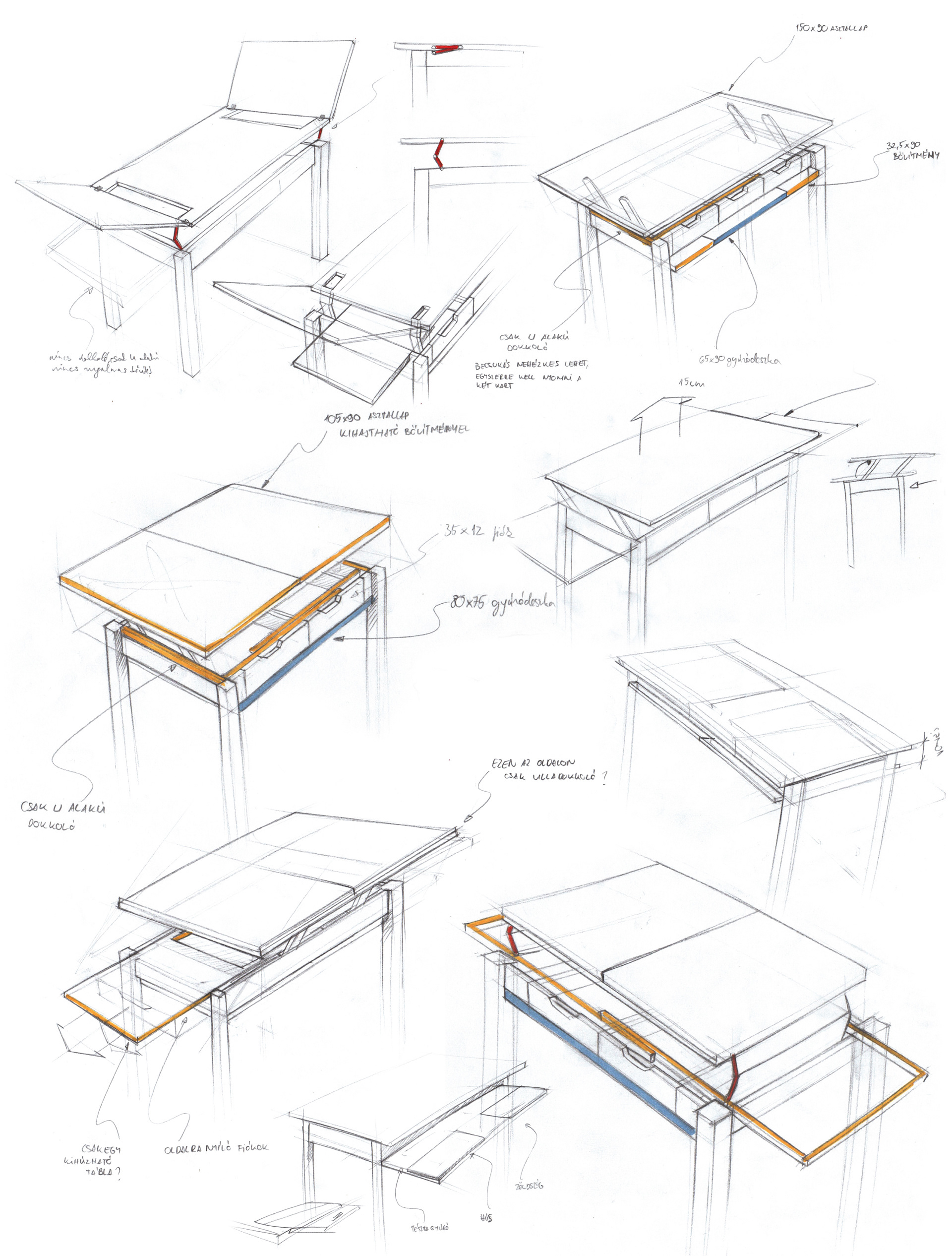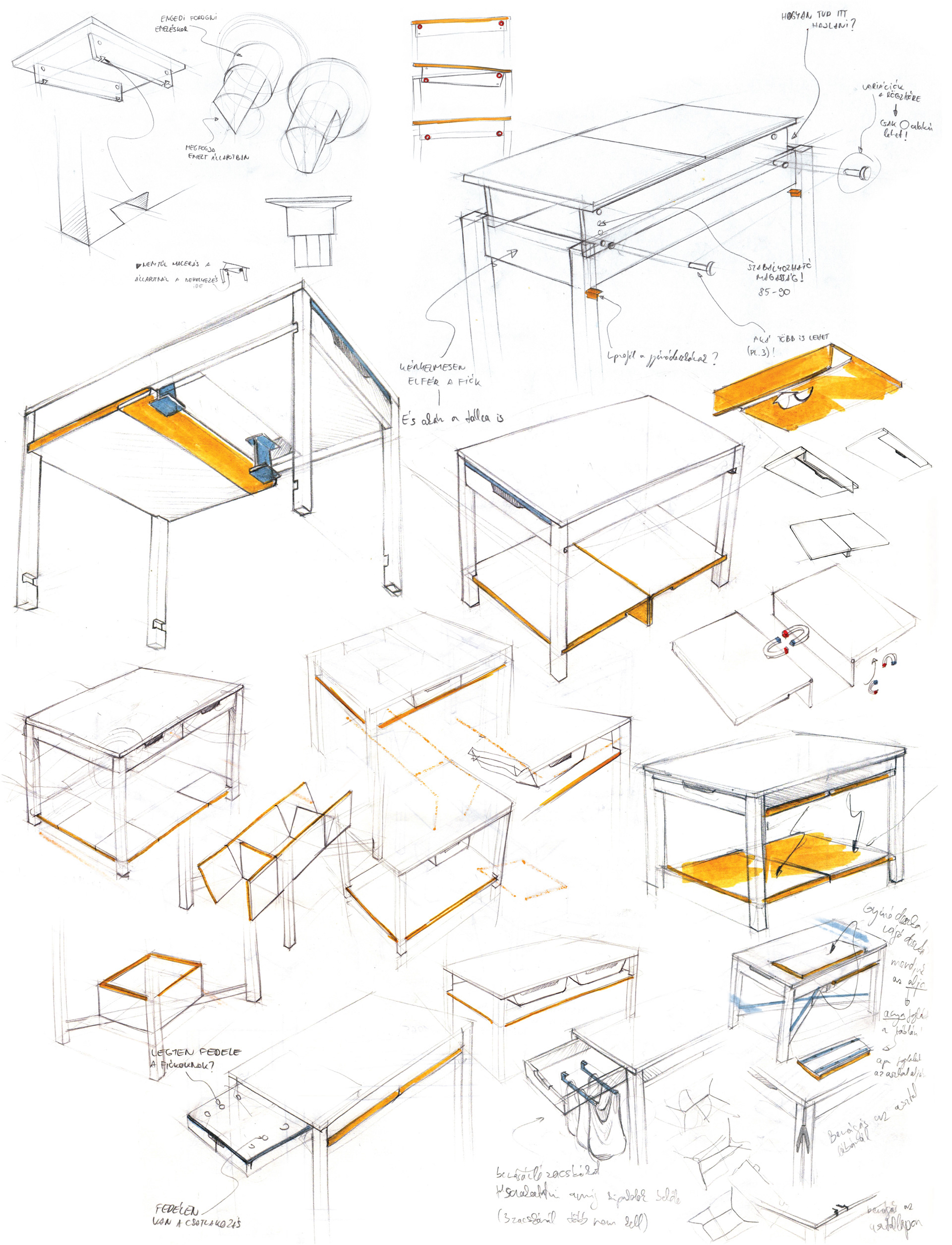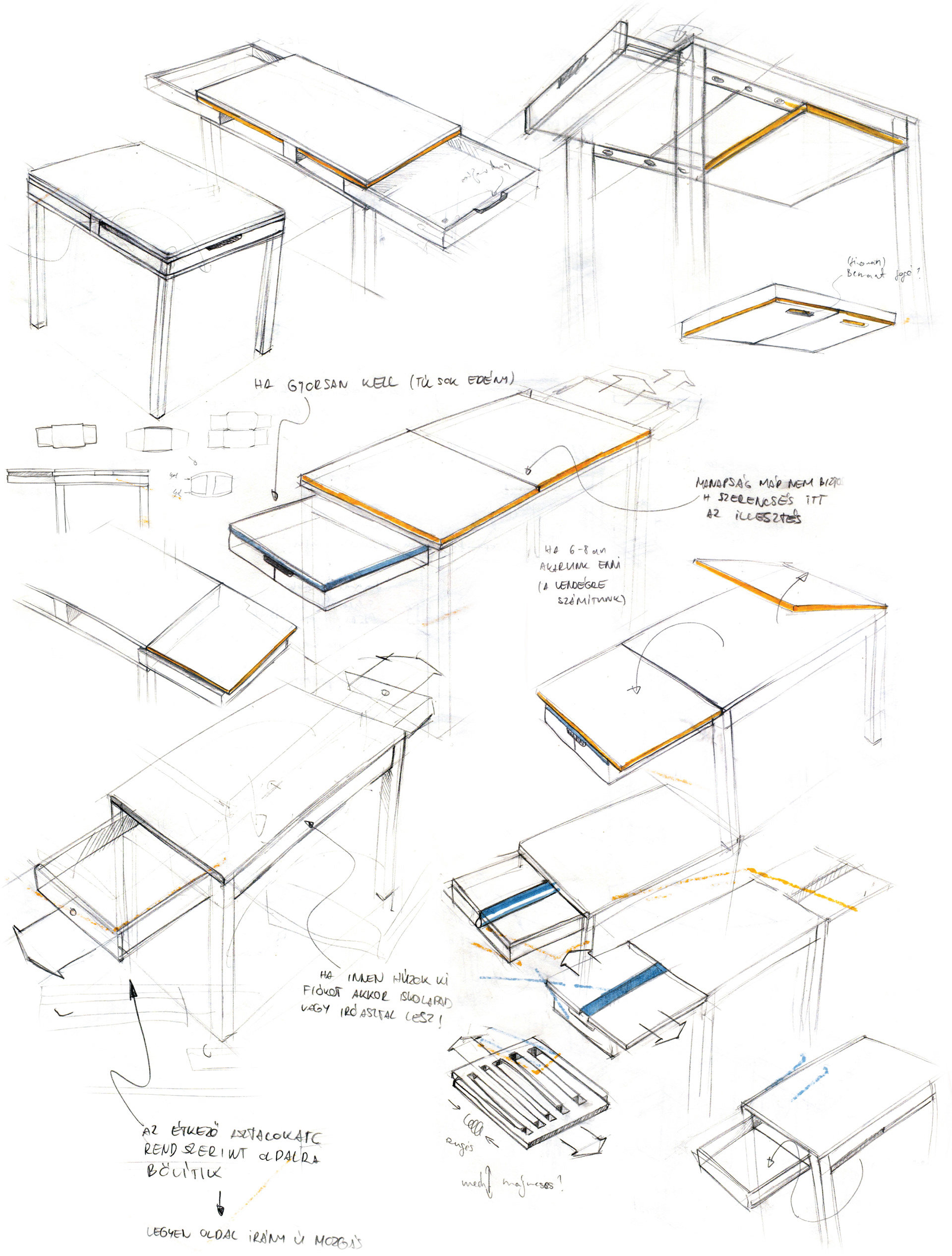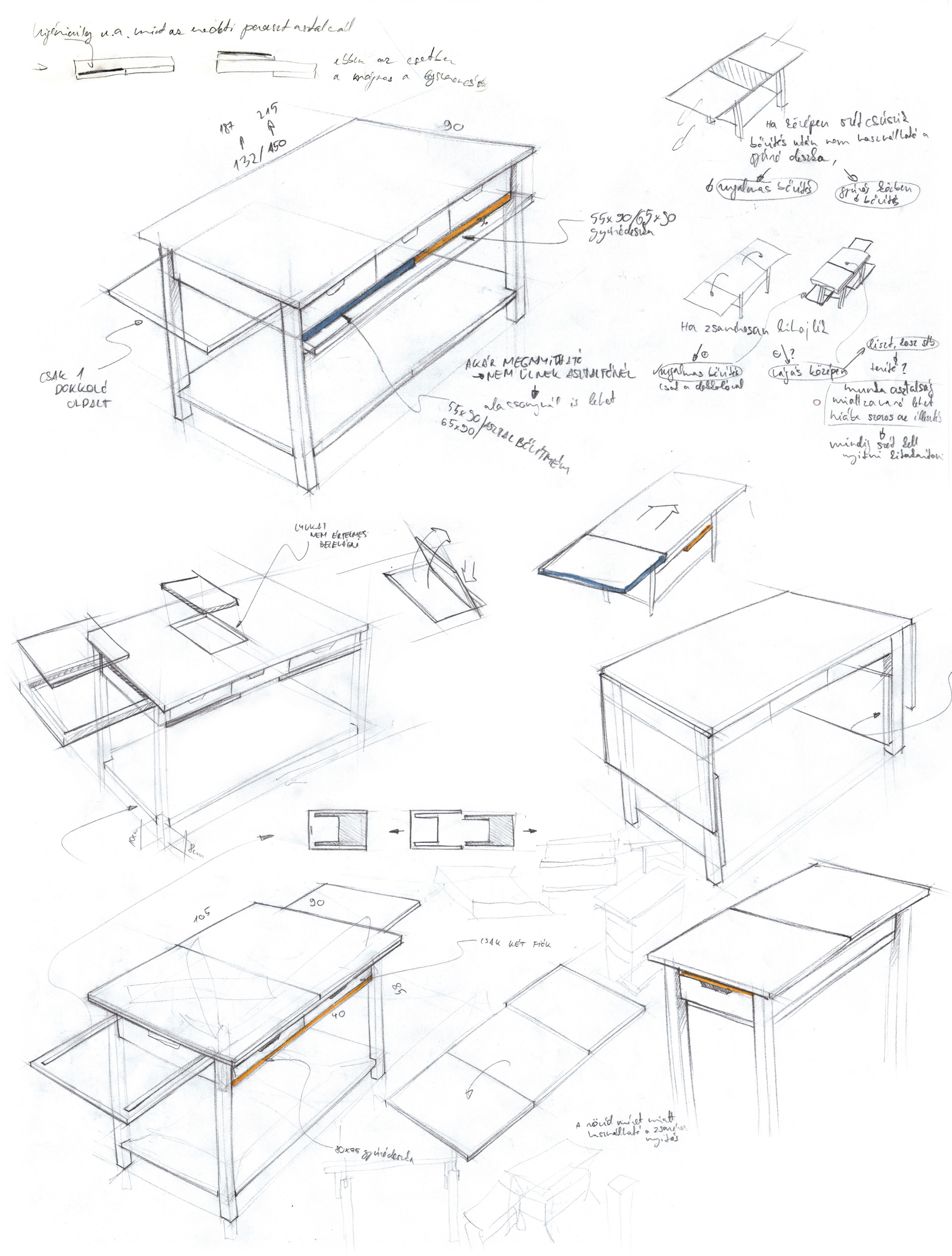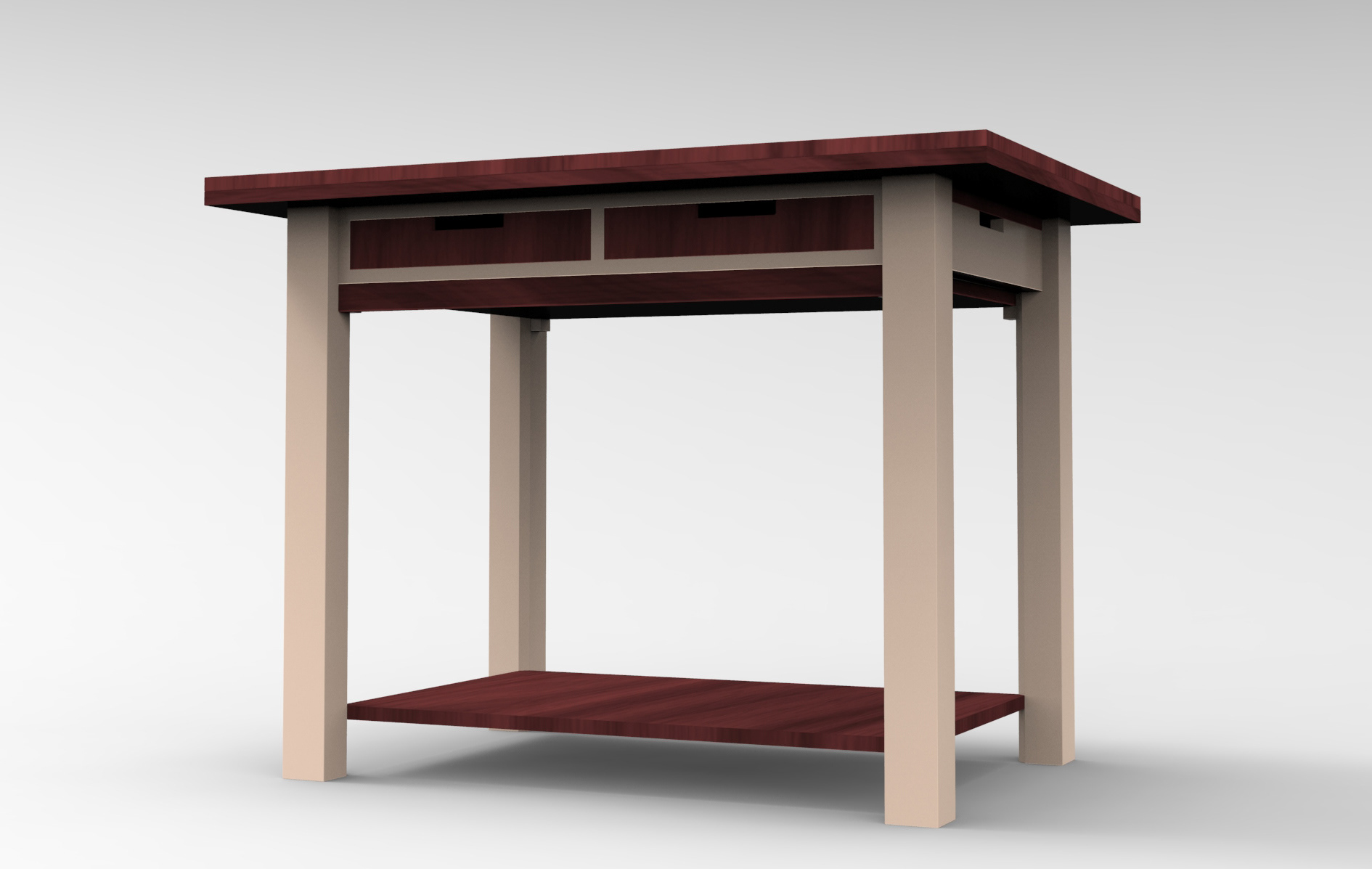 III. 
How this table works:
During designing I defined all function
s and featu
res of the table after
analyzing dining and kitchen activities
of the target users.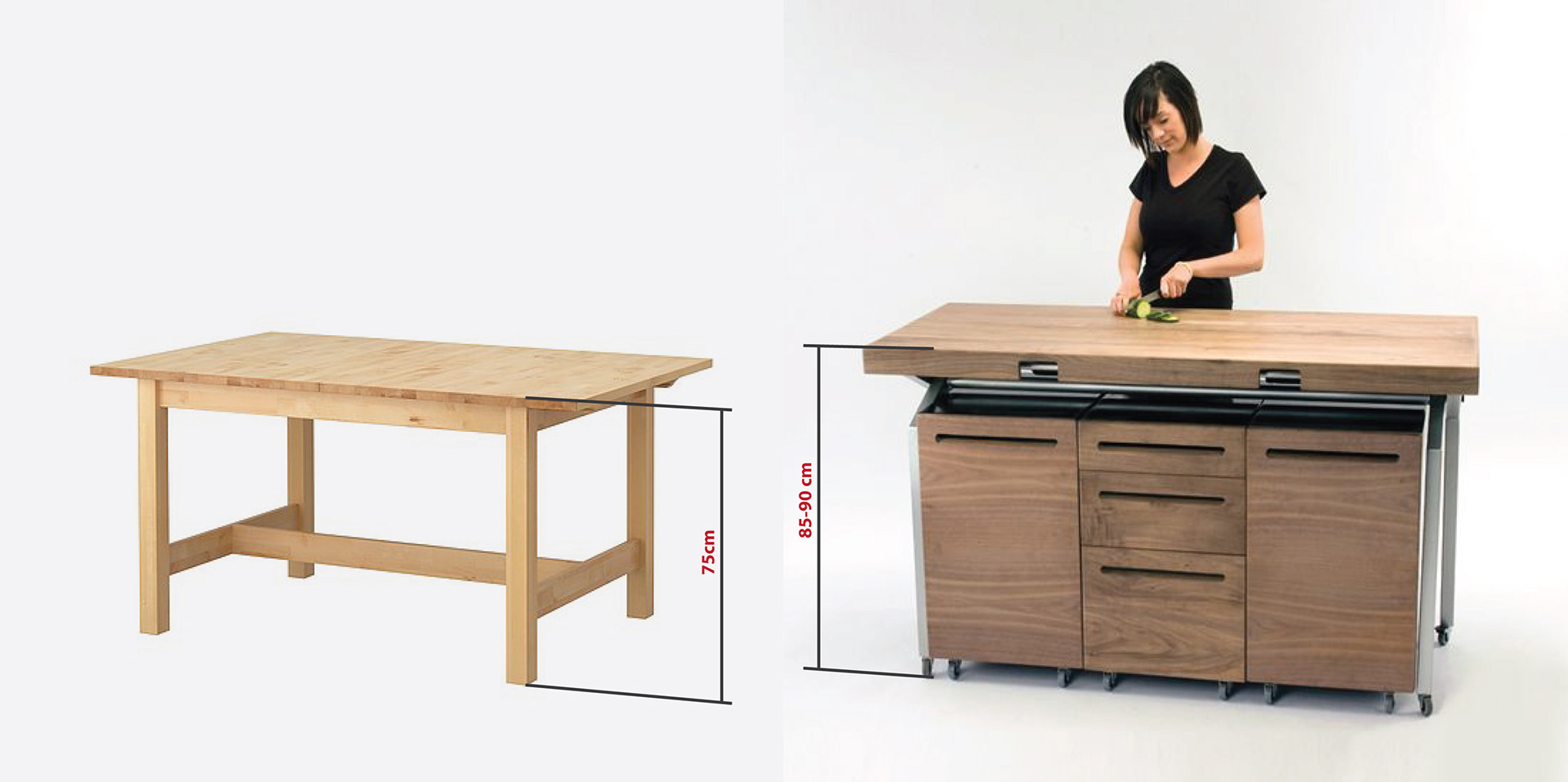 1. The question of height.
The Marinka Table
must fit to both Kitchen and Dining activities
. Hence the very first question is its height. Generally the
dining tables are 75cm
high and
kitchen working counters
are usually between
85 and 90cm
.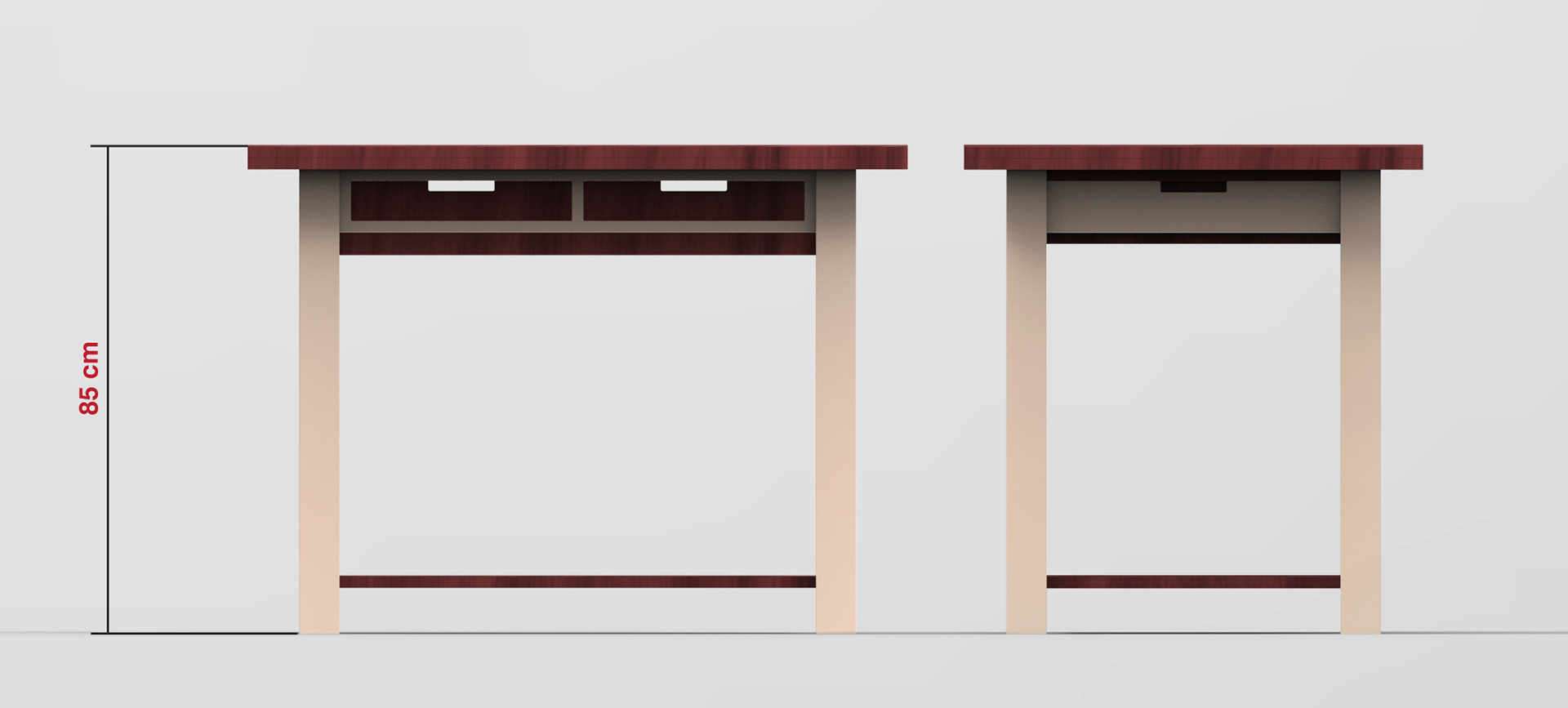 Therefore
the table is 85cm high
to fit to the kitchen activities on foot.

When you are sitting while dining there is a
10cm difference that is counterbalanced by its chairs
which are
10cm higher than normal dining chairs
and the
footrest is exactly 10 cm high
as well. Hence, when we are sitting at the table
we perceive as same proportions
as at normal dining tables. For that reason true to its roots the Marinka table is 
designed with its Hokedli chairs in set
: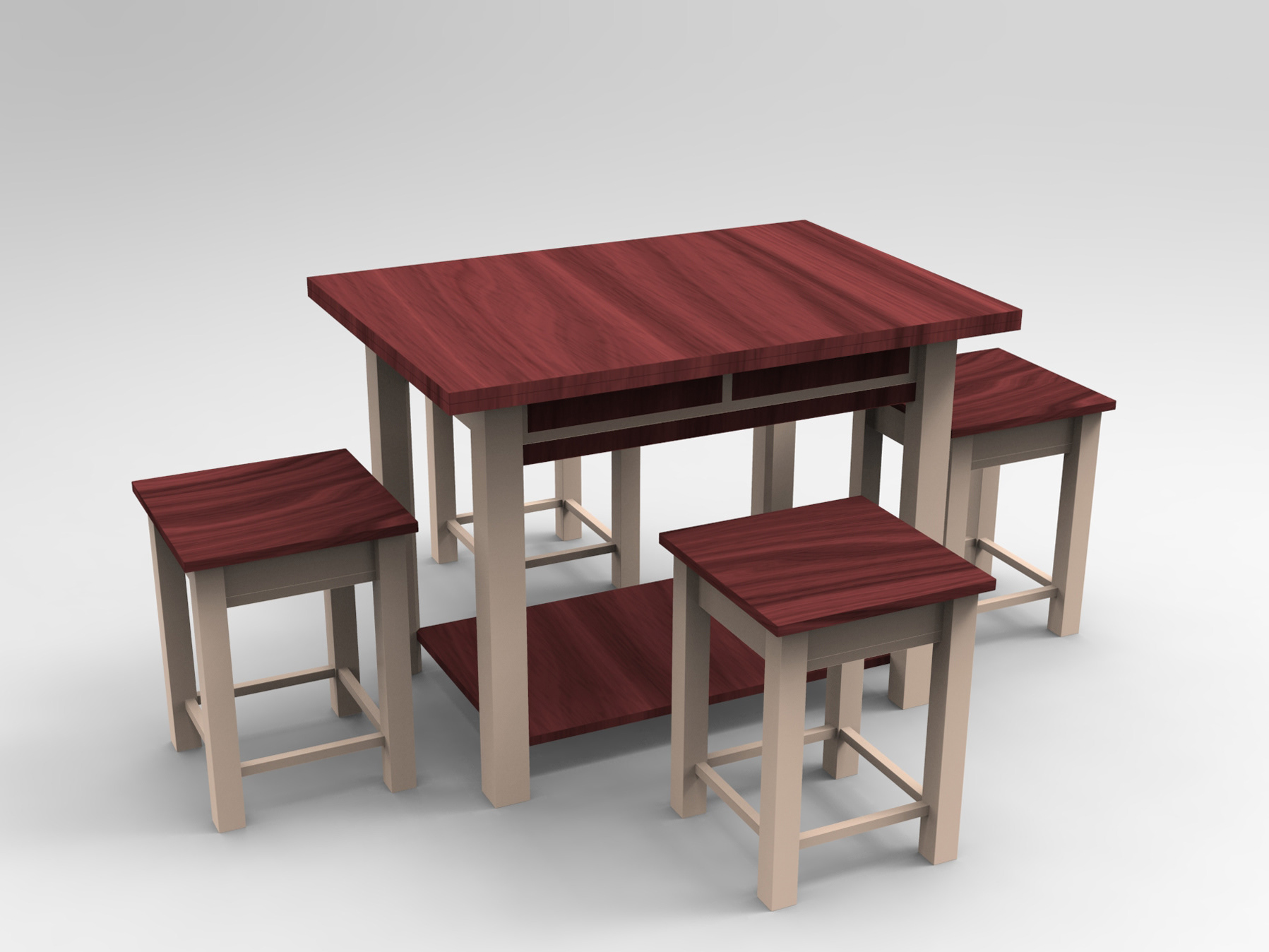 Drawers have an
important role
in dining and cooking processes. They make the table capabable of
storing toolsets
that
we use during activites around the table
such as cooking equipments, cutlery or smaller tableware tools.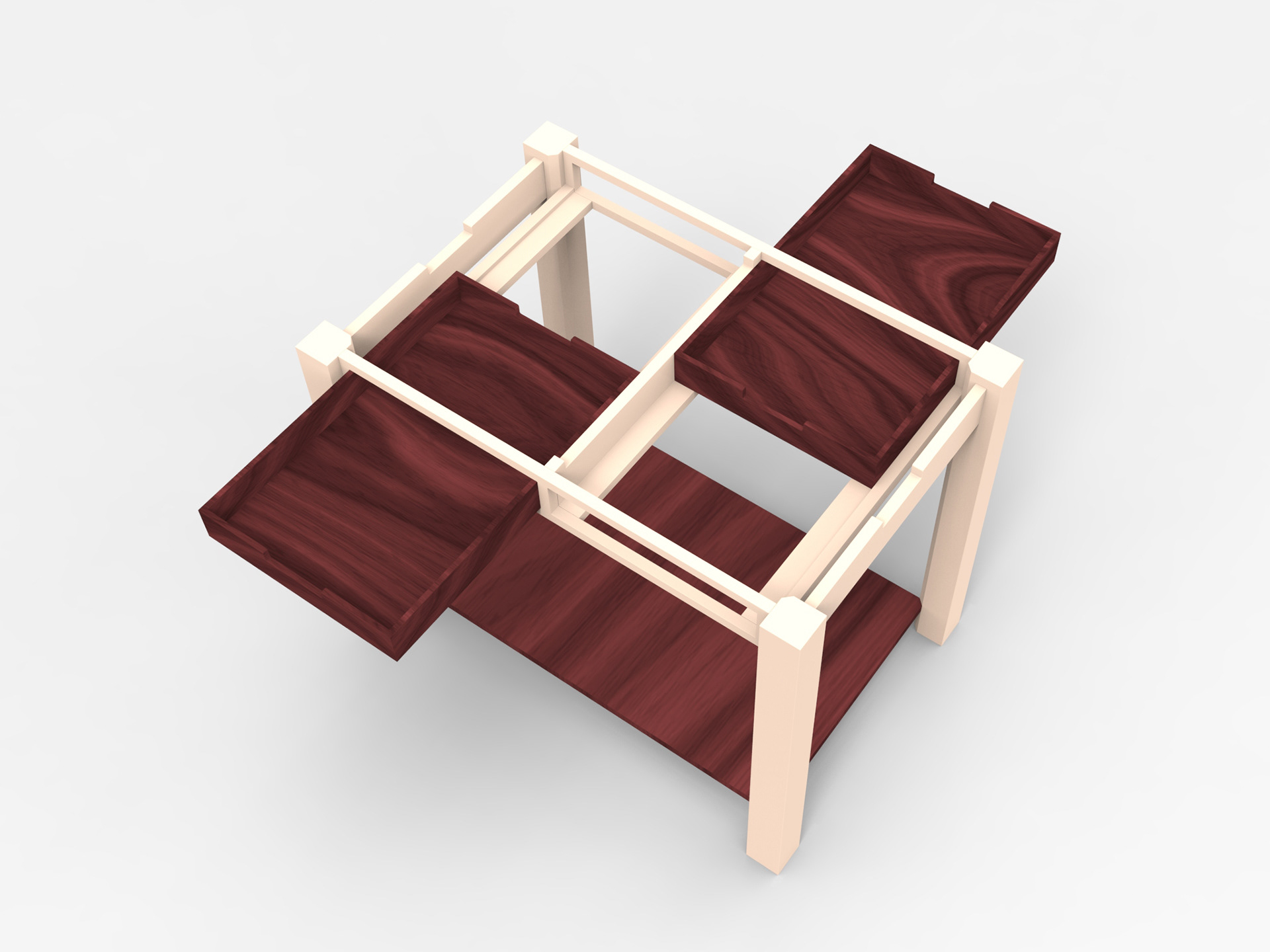 3. Pastry board like a drawer.
I kept this feature one-to-one from the original table. The pastry board is an
important tool
for every operation associated with
pastas, noodles and cakes
, however pastry boards are
allways dificult to storage
in small flats.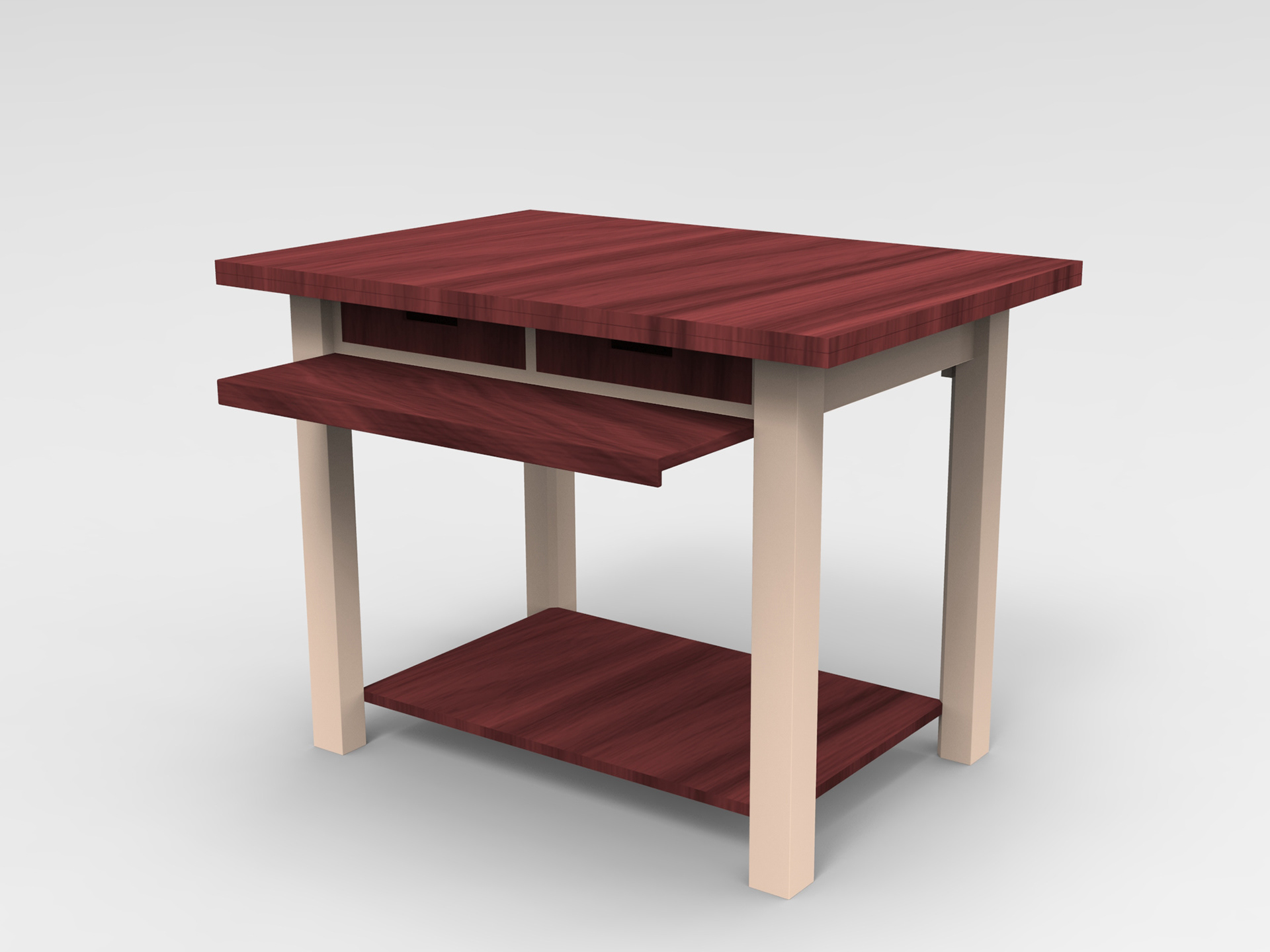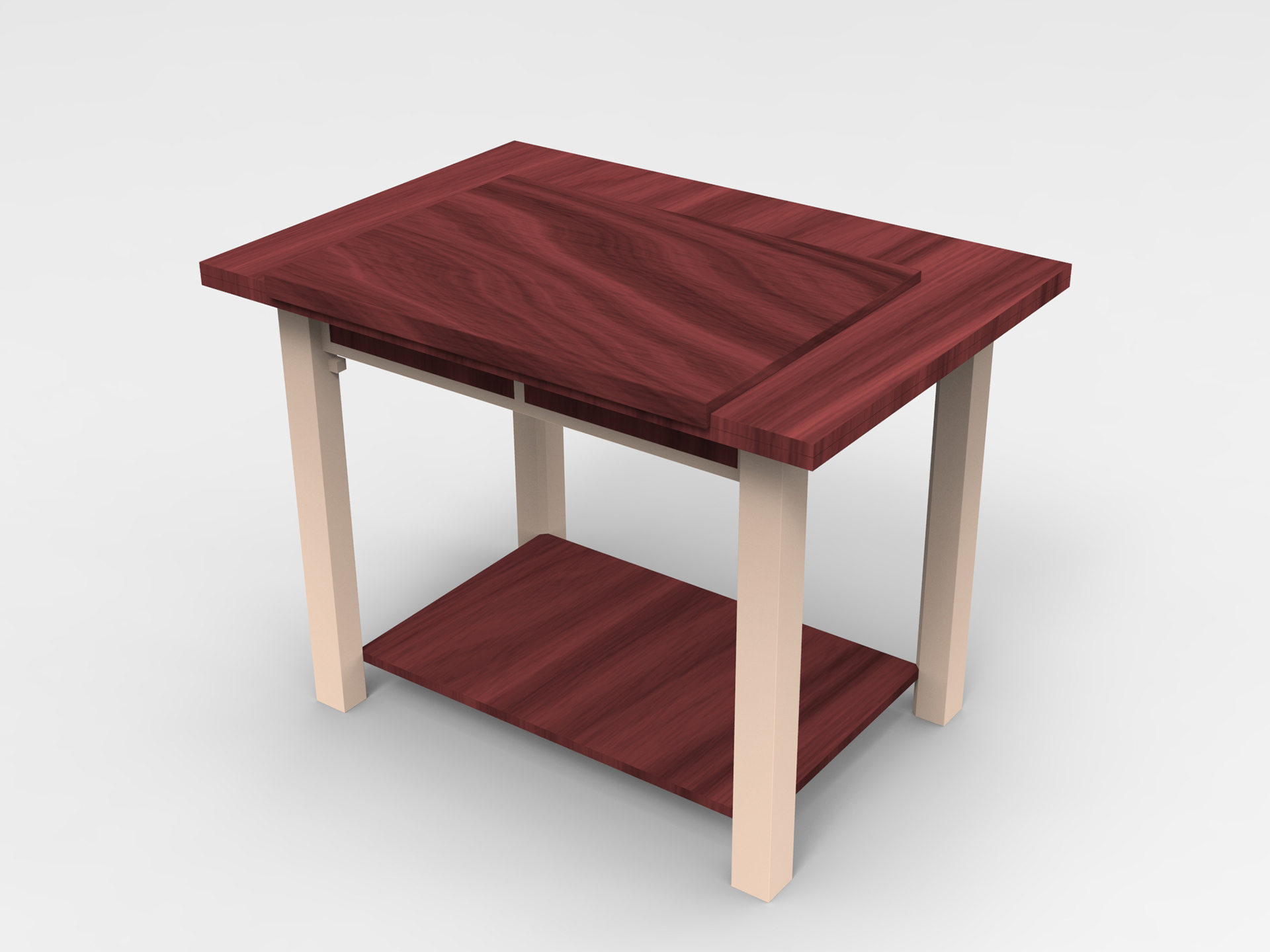 4. Temporally extendable working surface.
This feature makes our life easier when we simply 

run out of space during cooking

activites - e.g. too many pans, bowls and ingredients are on the table or I have to use the pastry board in a certain phase of cooking process. In these cases you just

pull out a new slab, put there your stuffs and continue working.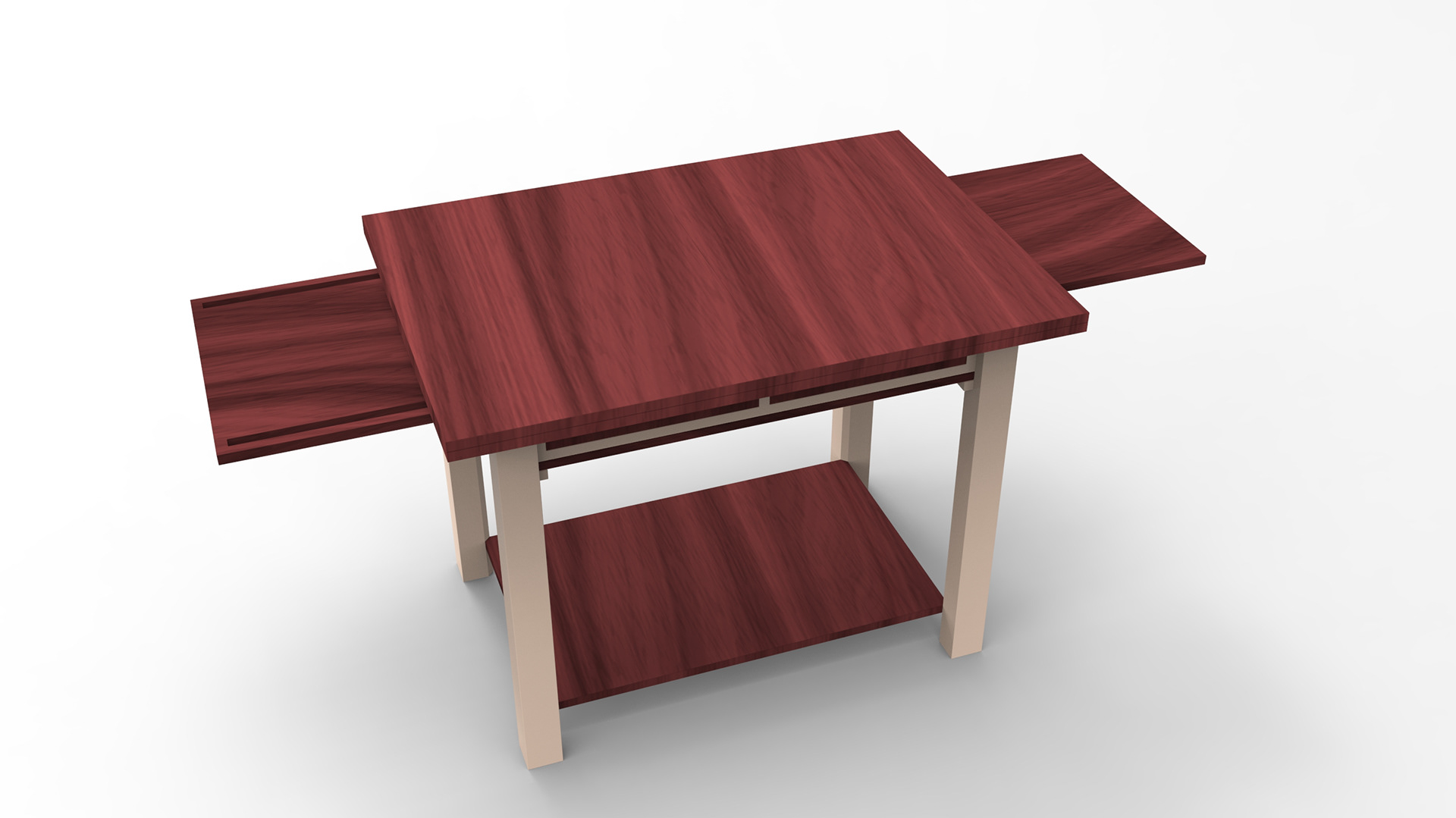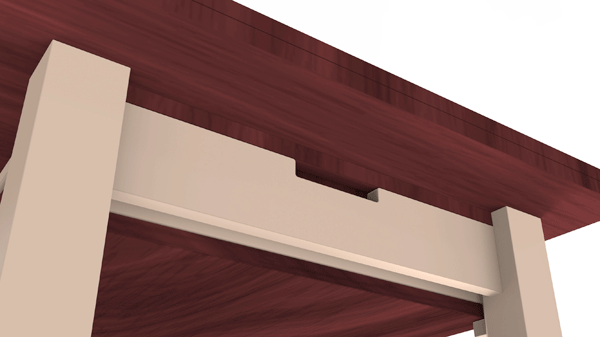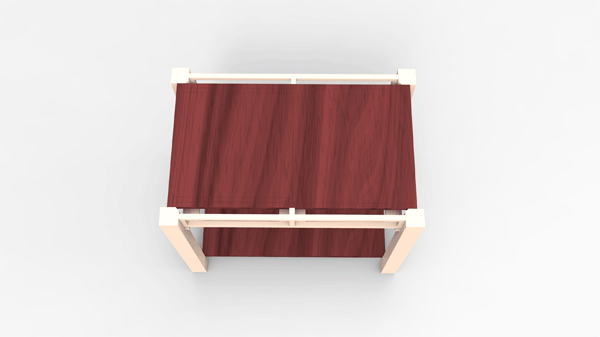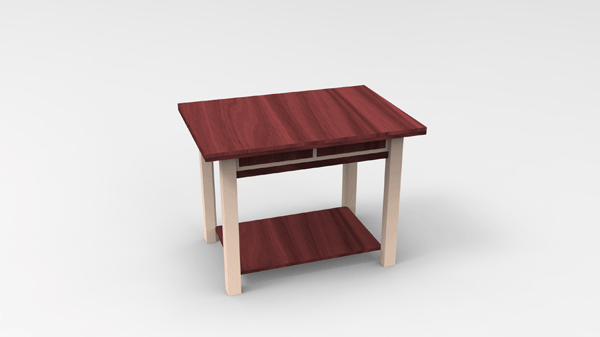 5. The lower storage section.
You can temporally keep there bigger pans or dirtier ingredients like unwashed vegetables and eggs at certain phases of your cooking process.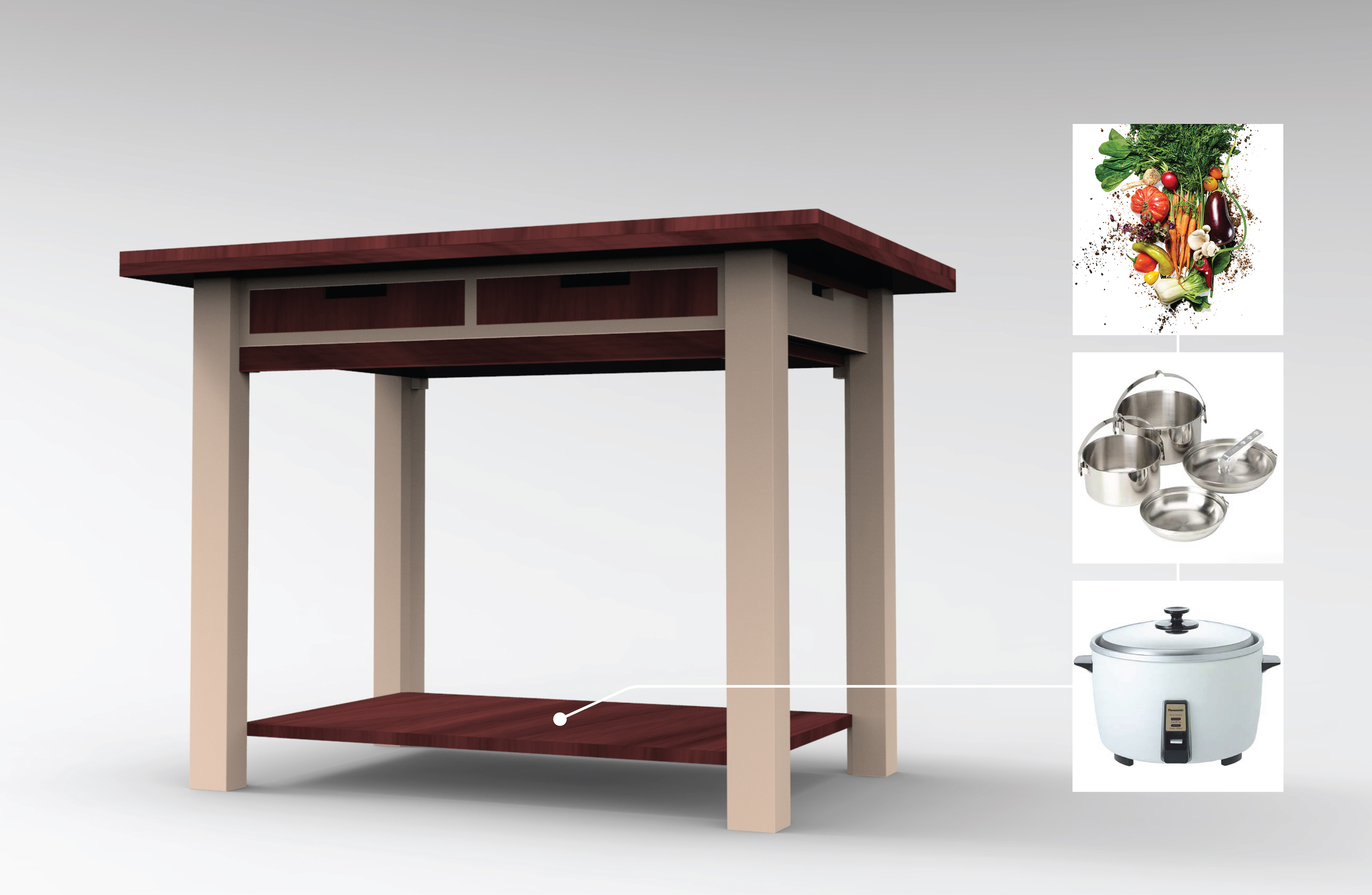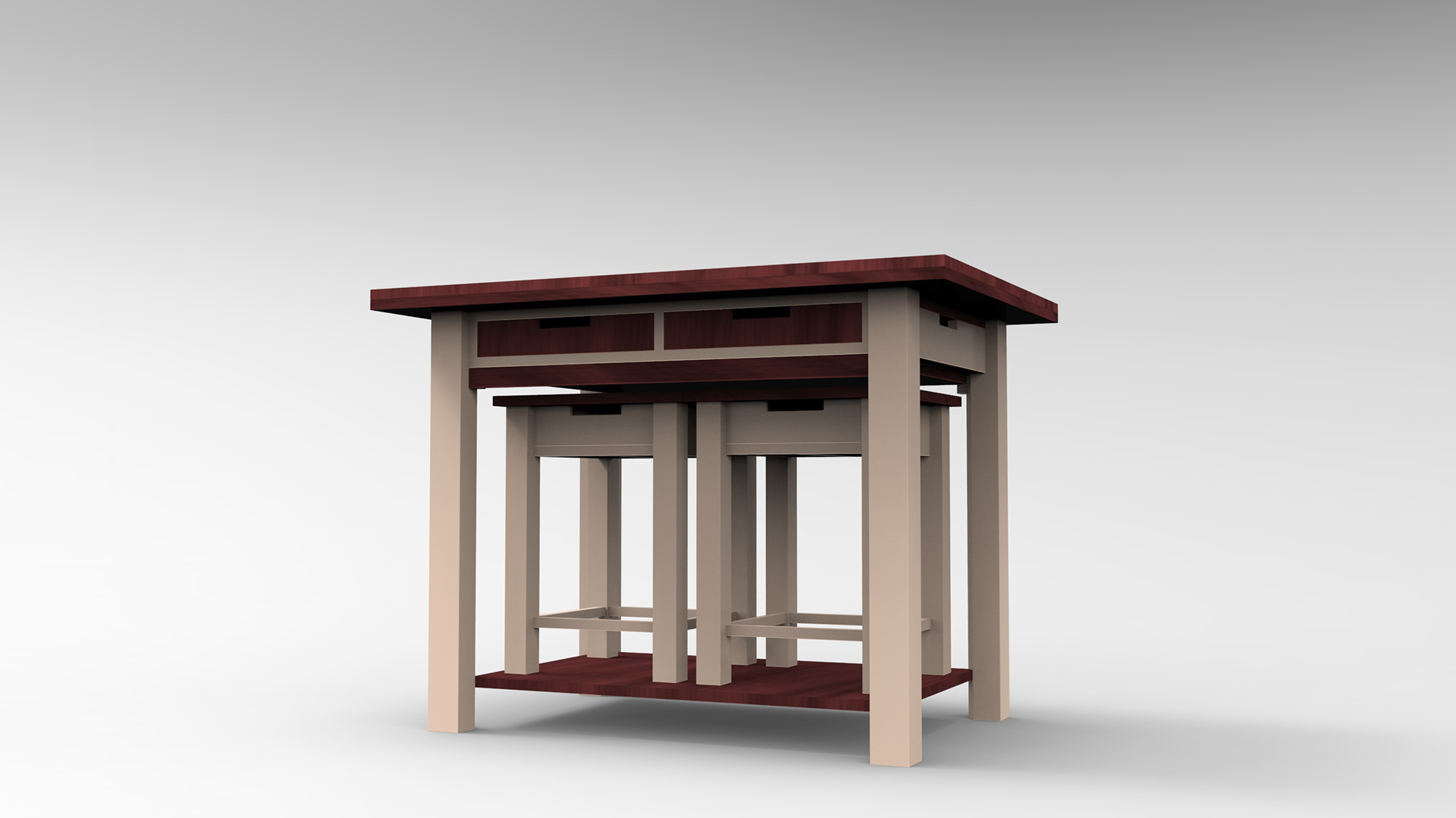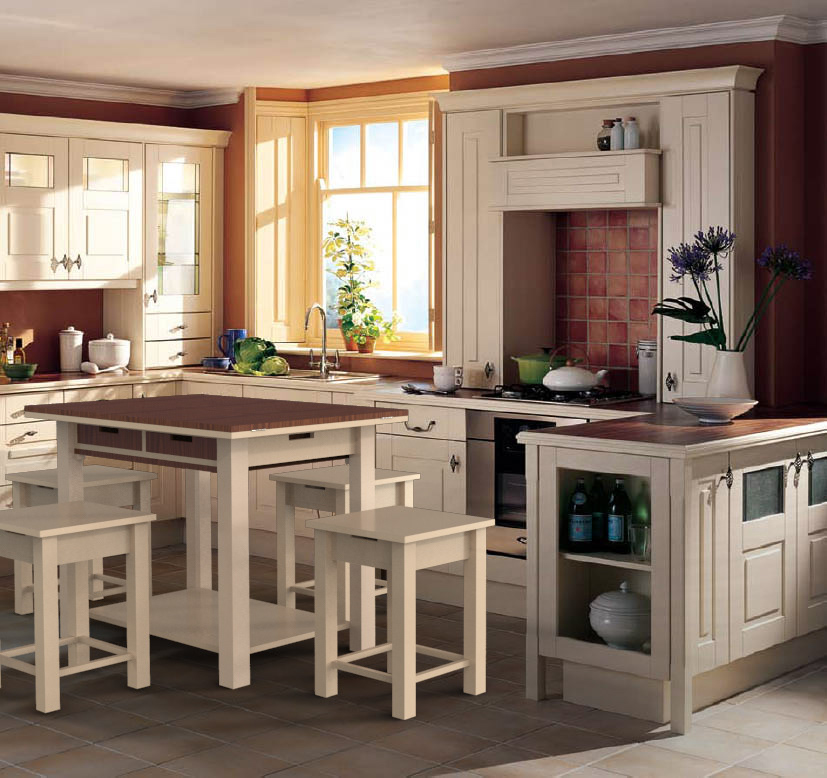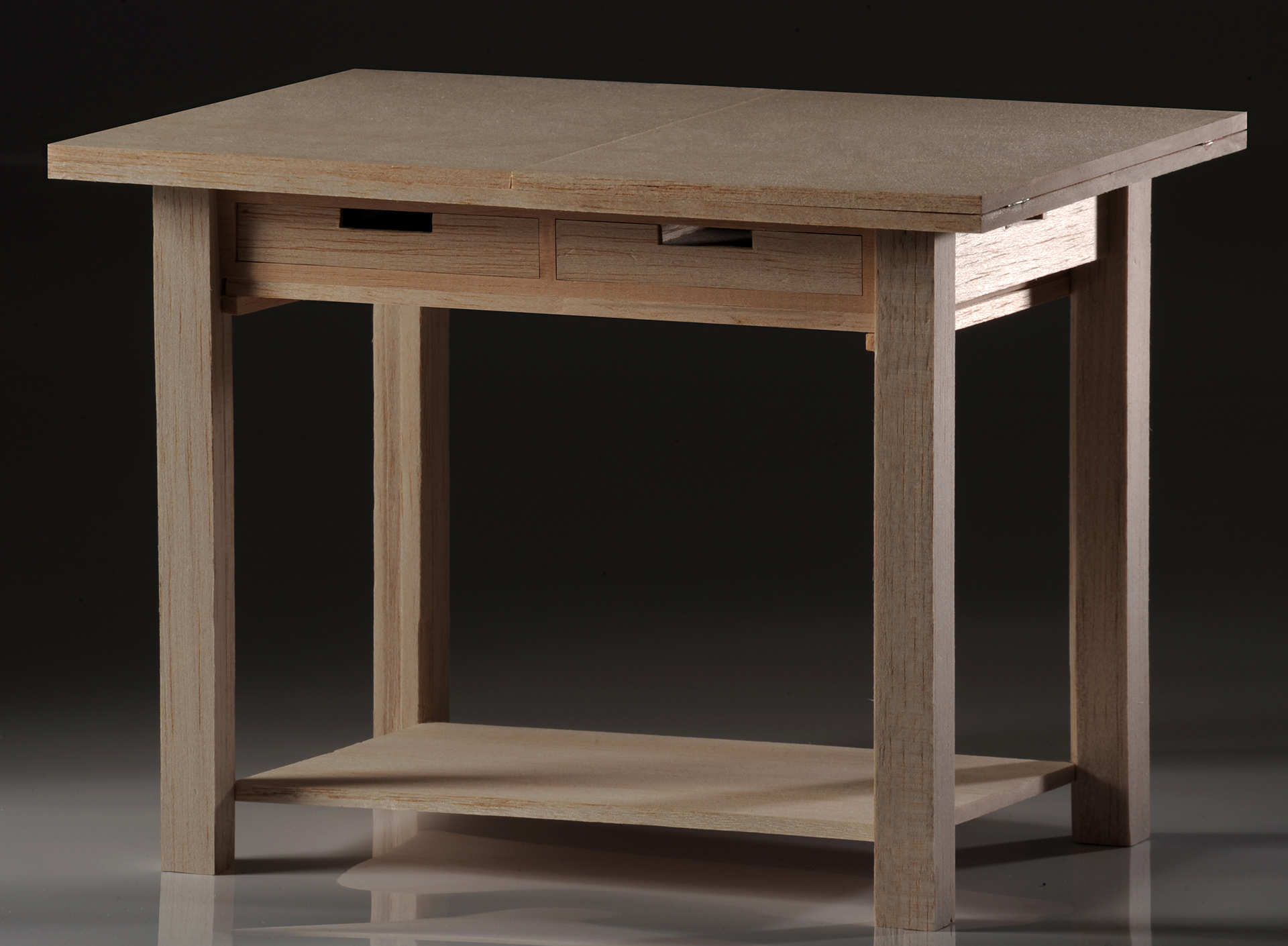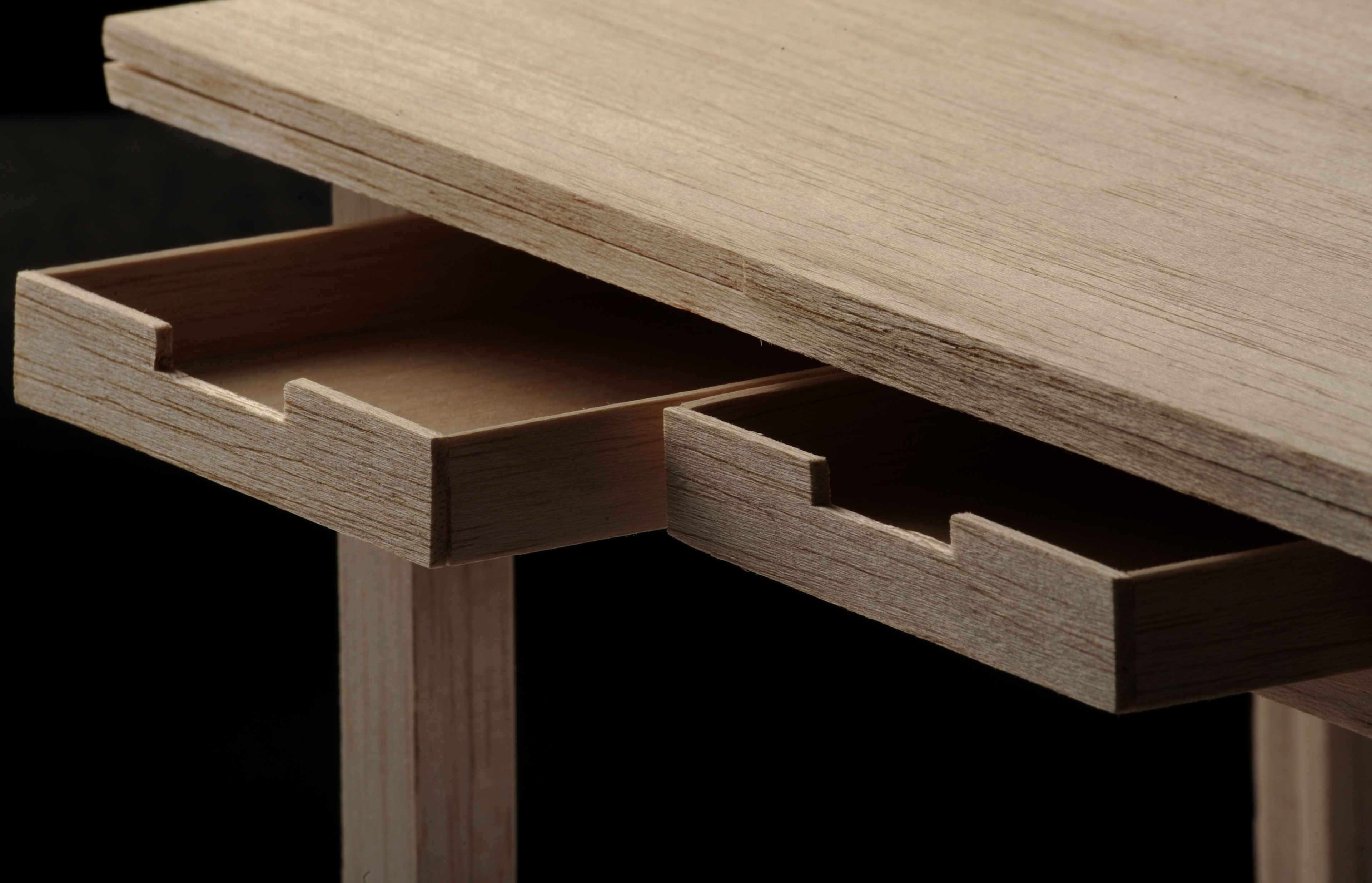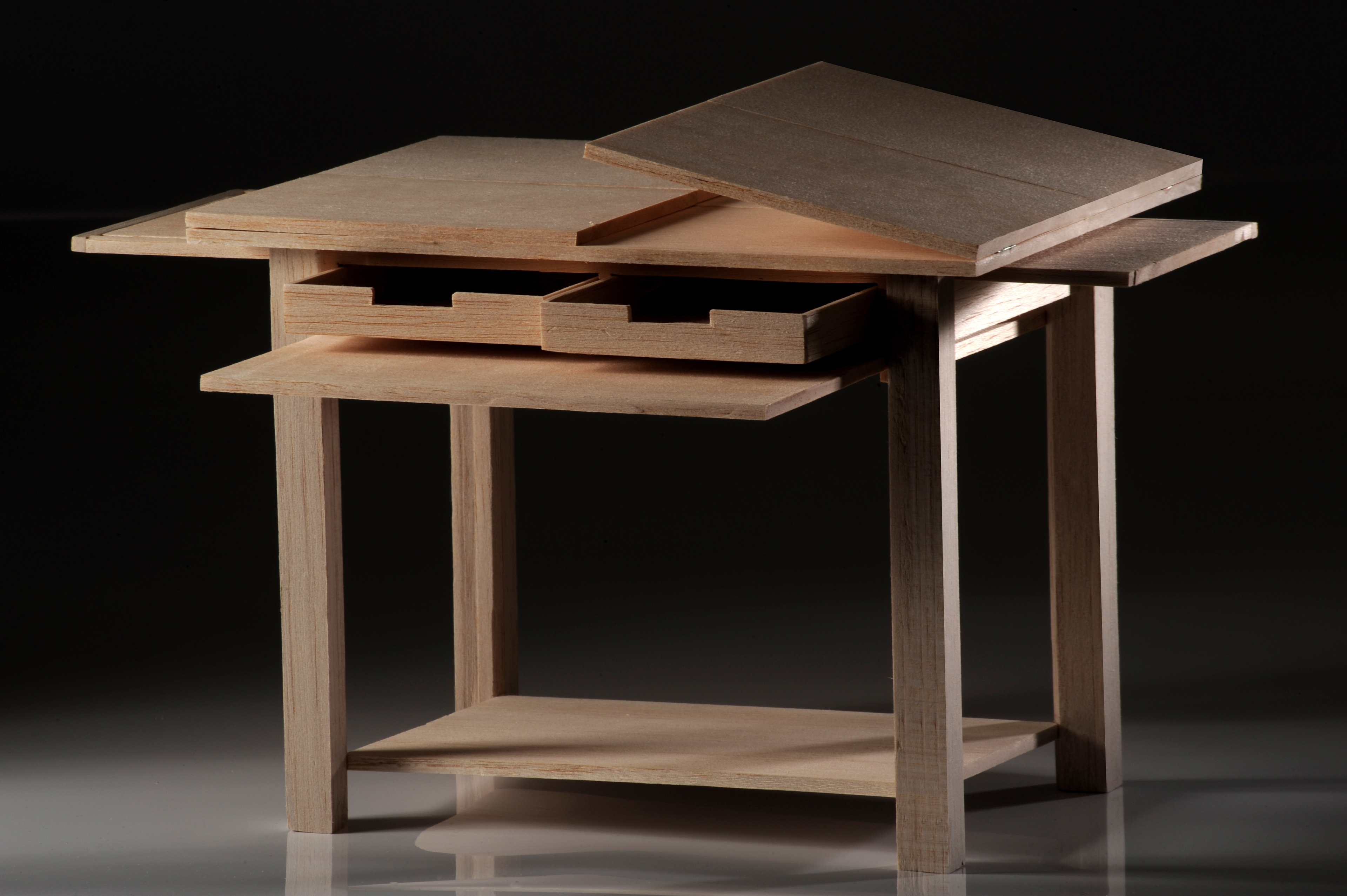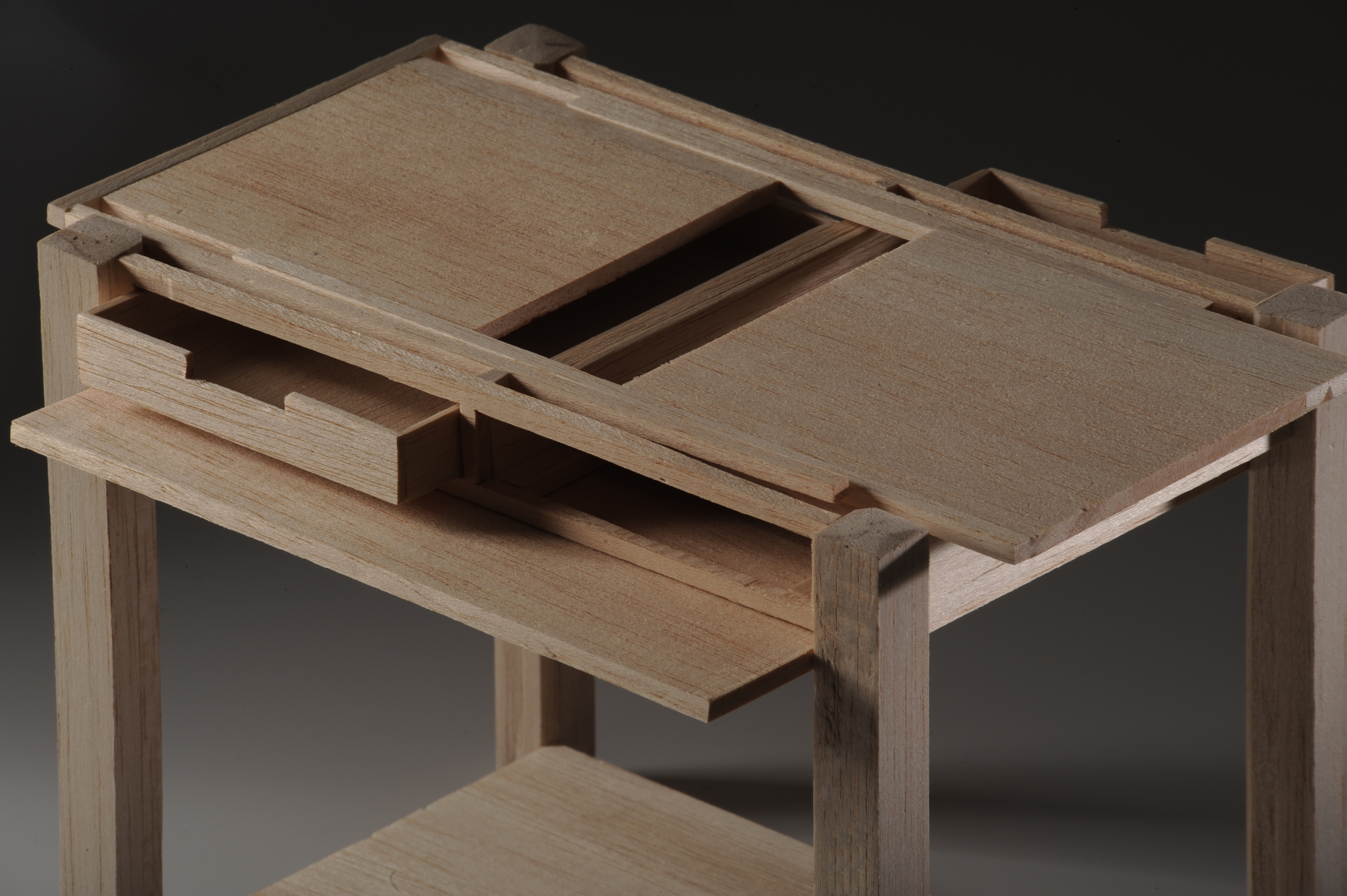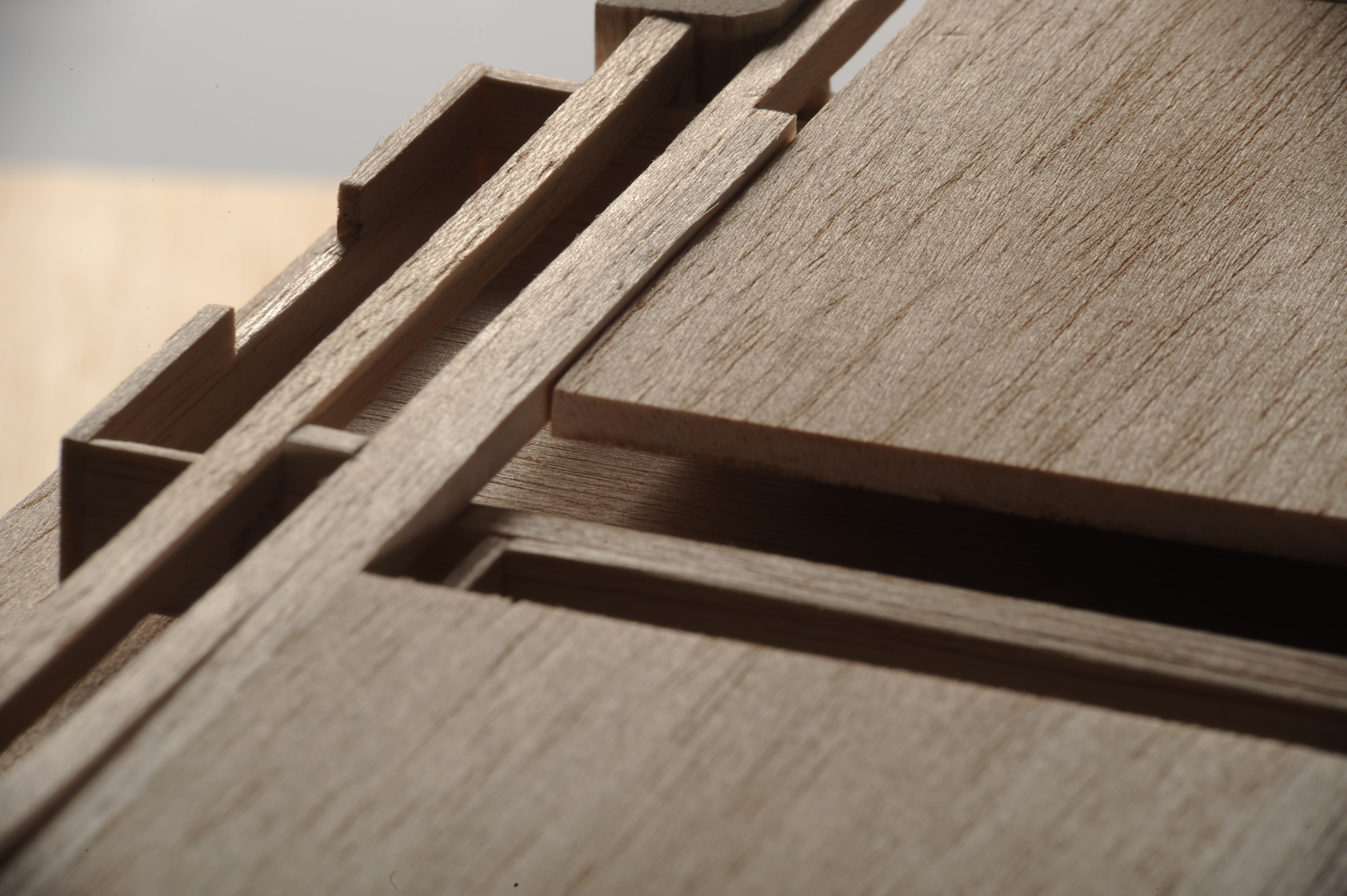 Credits:
MOME project
Designer: Alberto Vasquez
Design consultant: Attila Bárkányi
Photographer: György Kaczúr
updates on our design activity!