InnoCare-S patient monitor for Innomed Medical
The brief:
Develope a small portable patient monitor which fits for ambulance and clinic use as well. The body must be highly resistant to phisical impacts.
How we aproached: 
Designing anything into a hospital has a huge responsibility. It is extremely important how we shape a hospital environment. When people stay in a hospital, they usually are in a state of desperation and vulnerability. In such an environment empathy and kindness become extremely important. The most important necessity of a patient is to feel safe. Therefore every element of a hospital environment needs to communicate trustfulness and kindness, mildness and peacefulness. Every object needs to be humanistic.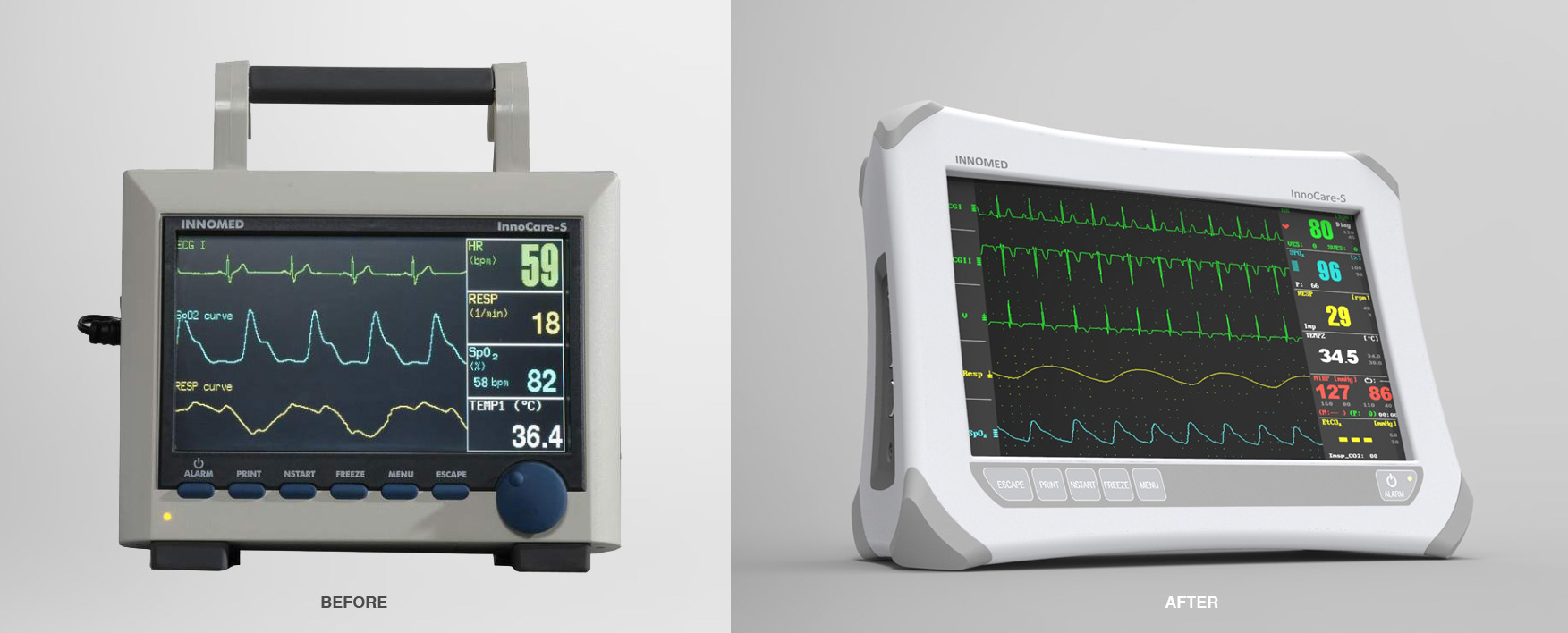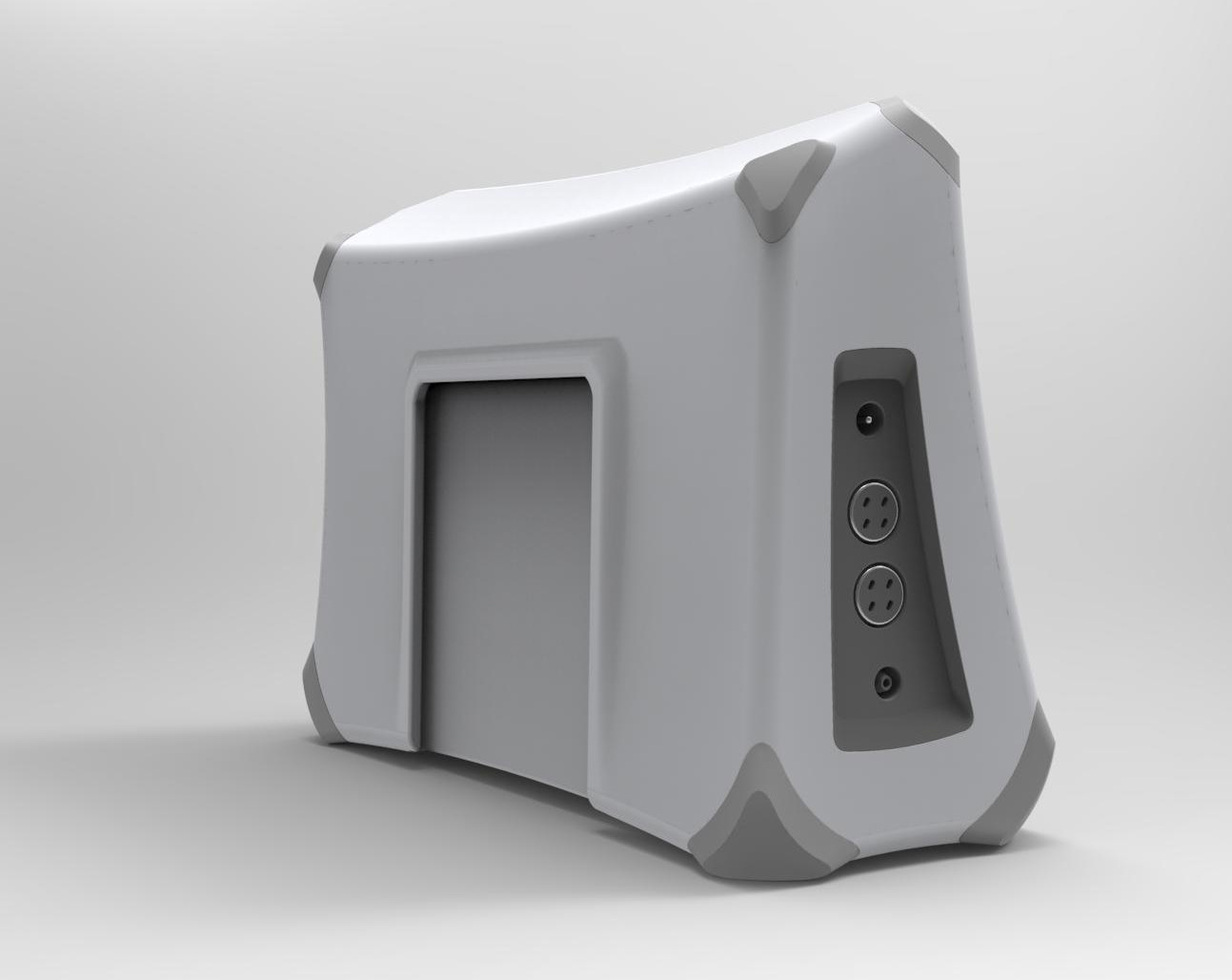 During ambulance usage at the circumstances of an accident it is easier and more stable to use the monitor in laid position on the ground, next to the traumatized patient while in clinic environment stood position is more preferred.
The body has a slightly negative curved shape from every direction like the bones in the human body which can absorbe a great many of phisical impacts in case of falling down.
Credits:
Engineering: Ákos Szabó
Project Manager: Attila Krima
Registered design at Hungarian Intellectual Property Office (HIPO)