During the design process of

Baru

 my aim was to

break the tipical technical feeling

of the usual framework-system of average swing-chairs to

create a more airier impression

.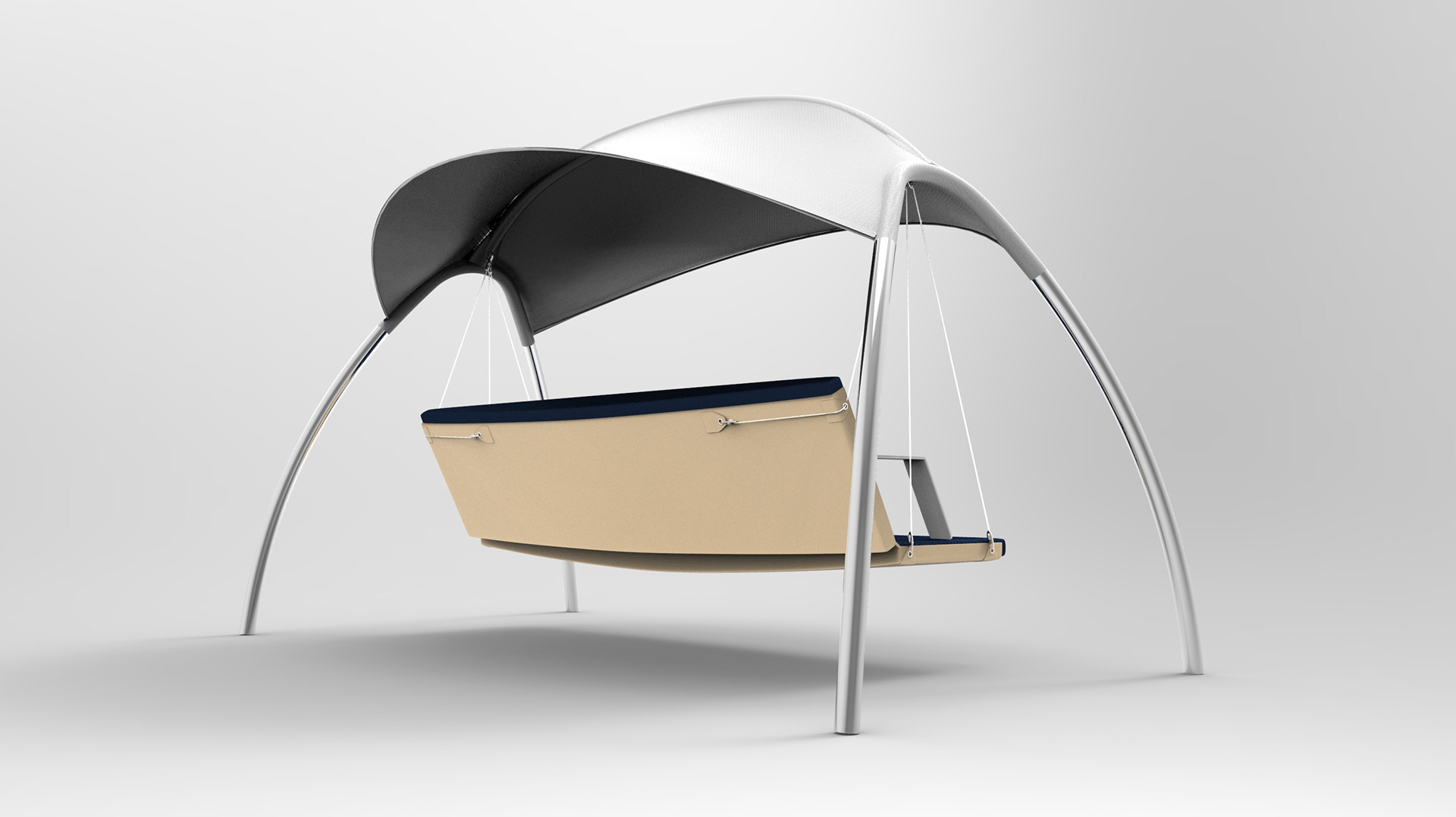 The second aspect was how to lower the beds. Most of the swing-chairs have a very complicated solution for lowering and usually if you let down the bed, you cannot swing with the lowered bed. In Baru's case with its

hanging system

the bed

can be very

easily lowered

and you

still can swing with it

.
You can also easily

adjust or even close the sunshade

to use the swing-chair for

sunbathing

so it converts Baru to a more universal outdoor furniture.
One of the

most typical frustration

of swing-chairs is its

rain protection

. The manufactures generally use one big rain canvas that covers the whole swing-chair framework. The result is quite humping. So I've decided to design the chair to be

easily foldable

so you can

cover only the chair with rain canvas

. Therefore

Baru still can be aesthetic in your garden when rain protection is applied

.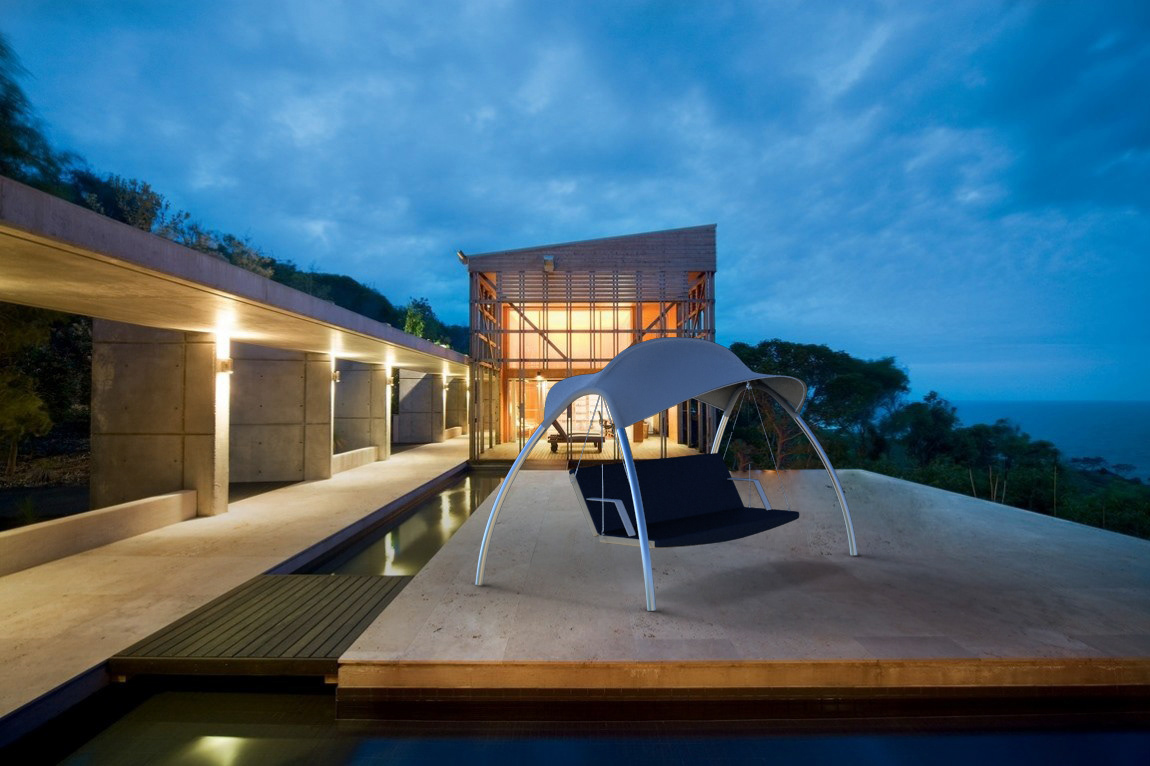 If you would like to learn more about Baru swing
updates on our design activity!