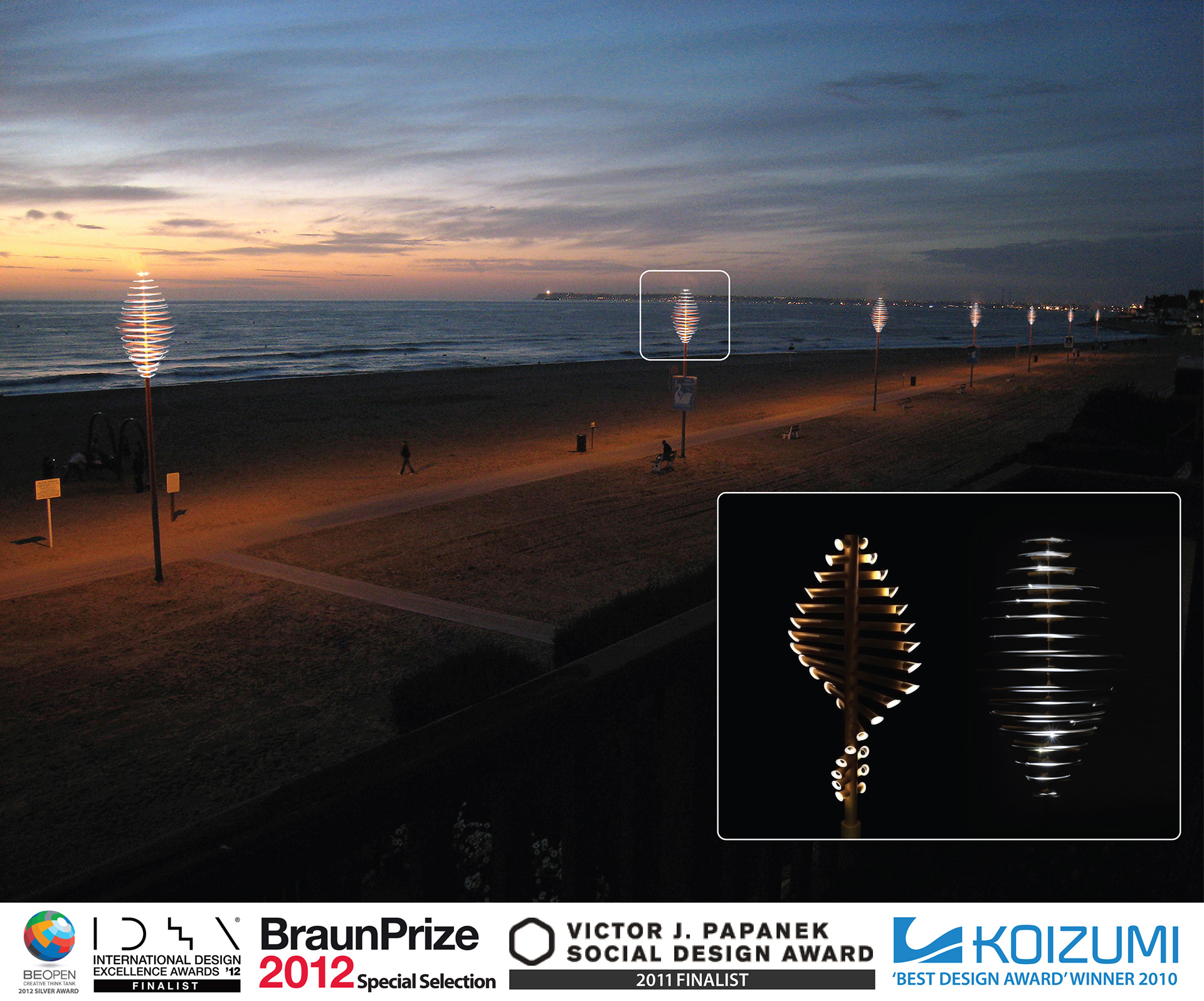 'Flow' is a bamboo-made, self maintaining public lighting which operates on the principle of vertical wind turbine. The whole lamp disintegrates in nature excpet for the electronics – LEDs, wires and dynamo – which after time can be recycled without downcycling. Due to the simple junctions and mechanics, it can also be produced by the local unskilled workforce.
The light sources situated at the ends of the windblades can form continous lighting surface or slow, waving movements and play of light, depending on the speed of the rotation. Due to its spiral form, the lamp can hold the wind from every direction.
Research behind the project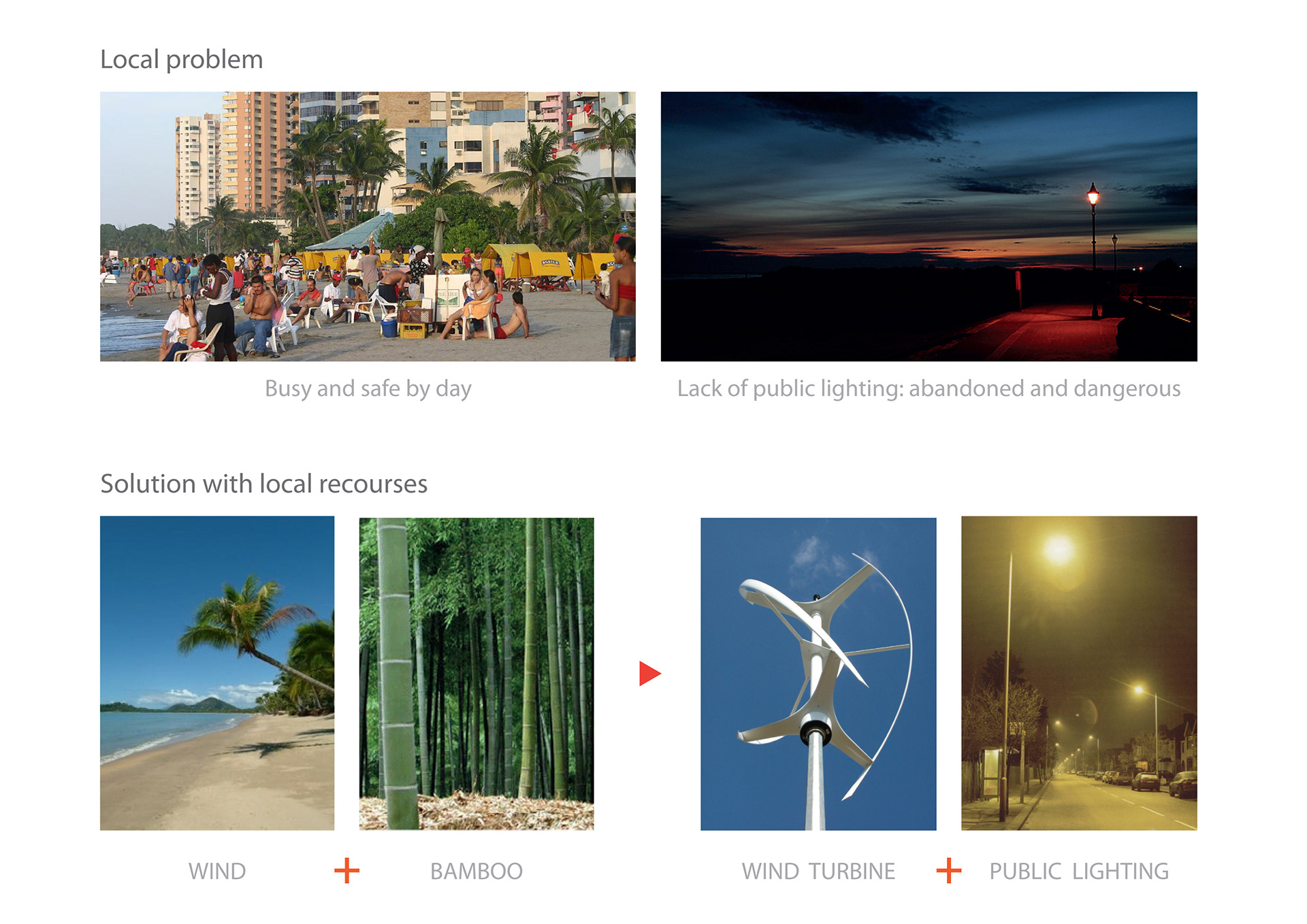 This lamp was designed specifically for the Colombian coastal cities. The beaches and coastal areas of these cities are usually busy and safe by day, but in the night they are abandoned and dangerous due to the lack of public lighting, as the grid cannot be transmitted to the shores.
It was a socially important aspect that the lamp can be produced locally, thus it can integrate to the area's cultural and economic rhythm. Hence I designed the buildup in the easiest way. This product can be assembeled by the locals themselves, practically only an instruction guide has to be attached. During the development of the lamp my aim was the materialization of bamboo and to fit the object into the local culture's design DNA.
Credits
MOME project 
Designer: Alberto Vasquez 
Design Consultant: Balazs Puspok 
Engeniering and Design consultant: Daniel Lorincz 
Photographer: Balazs Mate